Article published on 28 October 2022
Zoodyssée is a wildlife park that is home over 800 European animals from 90 different species. The park is divided into themed areas called "Odysseys", each of which has its own specially designed environment and learning aids. The installation of a play area reflecting the theme of each of these Odysseys adds an additional fun facet for children to complement the educational materials.
Proludic was selected on two occasions to design and install custom play areas with themed decors and atmospheres.
In the heart of the Forest Odyssey, the play area stimulates imagination and invites children to visualise themselves as an elf travelling from tree to tree or a badger scampering through underground tunnels.
In the Overseas Odyssey, children can become botanists in the play area and study treetops up close at a lofty height.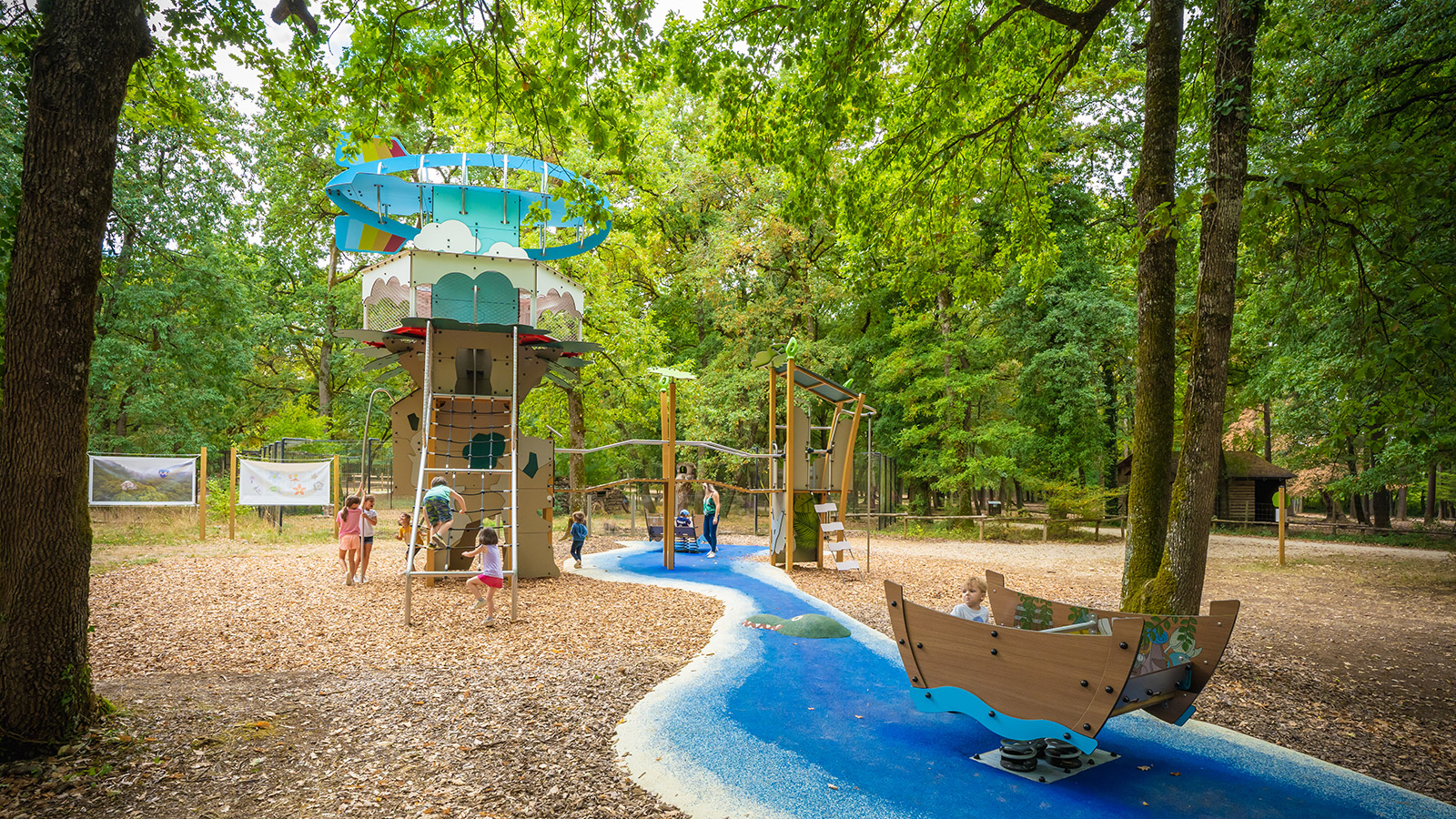 This new highly educational and fun environment makes the experience even more exciting for children. For children and accompanying adults, the play area is the favourite part of the zoo…
We appreciated the great efforts made by the Proludic teams to create a truly unique project that can't be found anywhere else.

Recent
Article published on 29 January 2020
On 21 December 2019, the city of Vannes (Morbihan) officially opened a play area accessible for users with reduced mobility, on the Etang de Tohannic site, the largest inclusive play area ever constructed in western France. The opening ceremony was attended by the Mayor, David Robo, elected representatives, associations, children and their families, professionals from...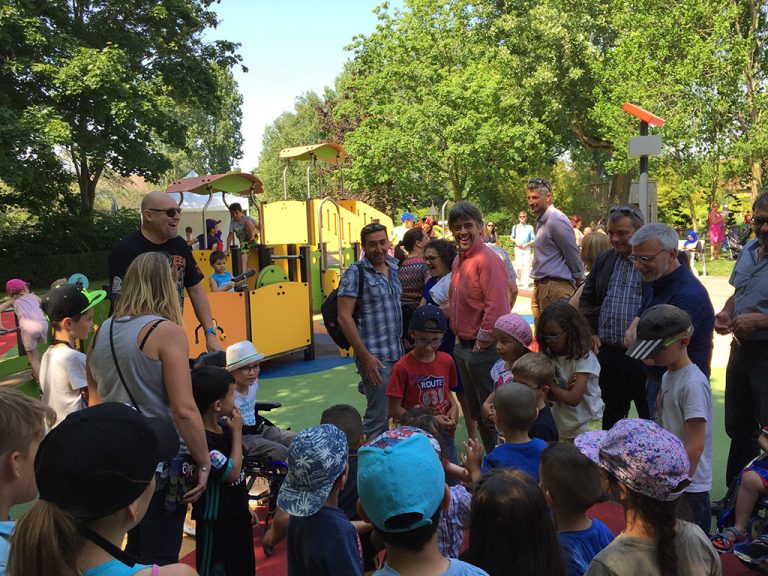 Article published on 30 June 2017
On June 14th, the city of Grande-Synthe (in the French region Hauts-de-France) opened the new play area accessible for children of all abilities, with the Mayor, Damien Carême, elected representatives, children and supervising staff from specialised institutes, families from the Grande-Synthe region and Proludic representatives. 200 m2, €80 000 worth of investments… this play area corresponds...