Play and sports areas: leisure assets for holiday destinations
Campsites, holiday residences and hotels are synonymous with relaxation and recreation, and have everything to gain by offering their clients a high-quality, safe and family-friendly leisure offer during their stay. Play and sports areas are an essential part of this solution, provided that they are attractive in terms of their aesthetics and the diversity of activities on offer.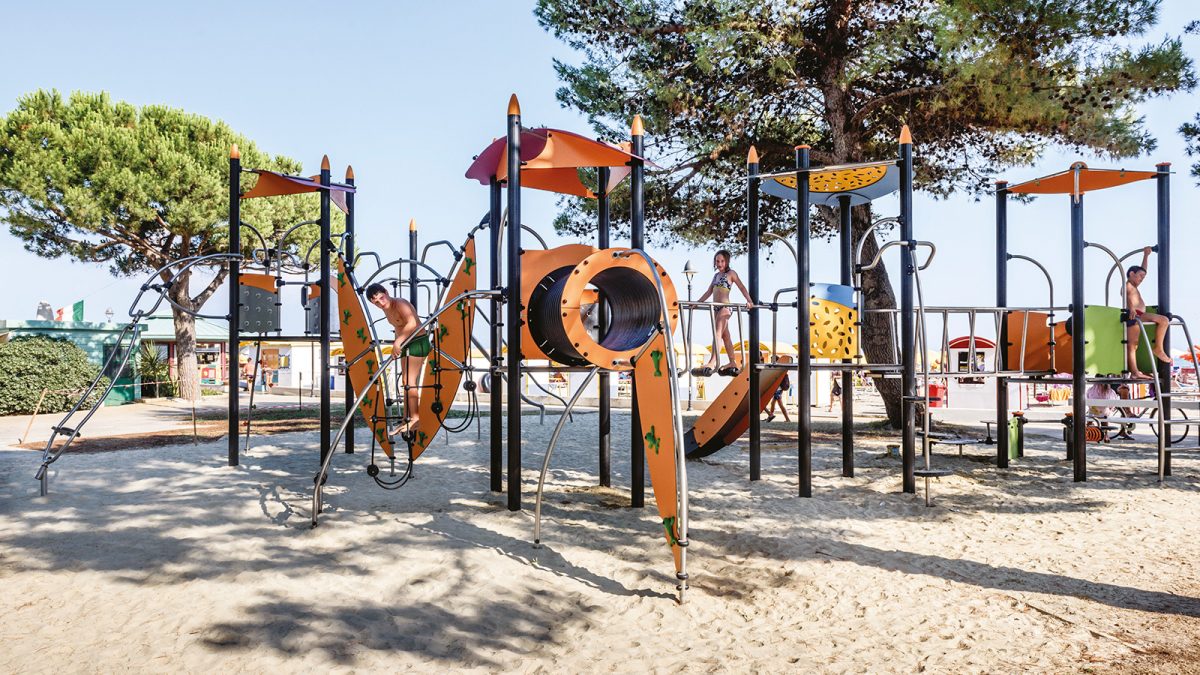 With a wide range of play and sports equipment, available in a variety of designs and adapted to the needs of the tourism industry, Proludic's unique and innovative outdoor playground solutions generate interest and intrigue. Above all, they make guests want to stay… and come back! Parents and carers also enjoy watching their children have fun in a safe, tailor-made environment. A major asset in attracting and retaining the loyalty of an increasingly demanding clientele for leisure activities.
---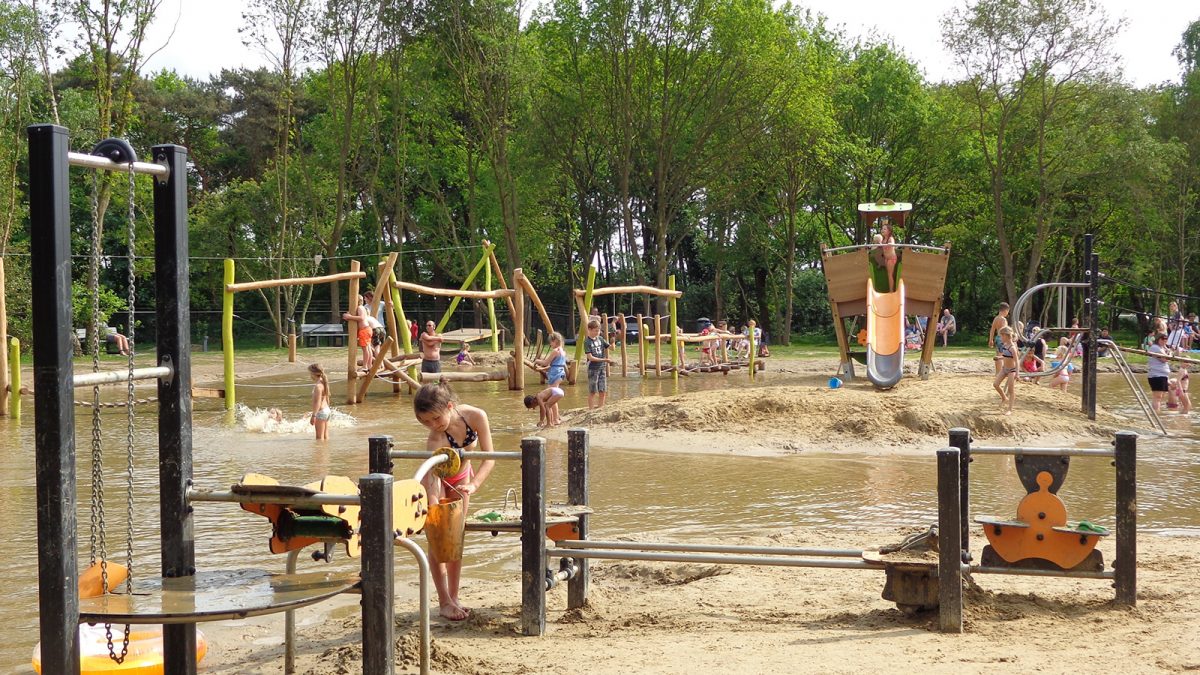 Creating a play and sports area: what are the challenges?
As tourist accommodation options are becoming more numerous and diversified and with the 'staycation' currently in vogue, the demand for quality in the associated recreational offer is also growing. Against this backdrop of constant efforts to increase their appeal, many campsites and holiday parks have chosen to offer their guests more comfort and a wider range of activities.
Play areas are an important promotional and communication tool to cater to people on holiday who seek a quality recreational break and a means of creating social contact. It is also a space where parents and their children can bond, and a place for interaction between families.
Sports areas enjoy the same advantages in terms of appeal. They are loved by teenagers and adults motivated by the desire to combine holidays and well-being by getting some exercise. These areas take the form of a multi-sports or fitness equipment similar to gym equipment. Positioned close to the play area, this space becomes the ideal place for recreational activity for the whole family.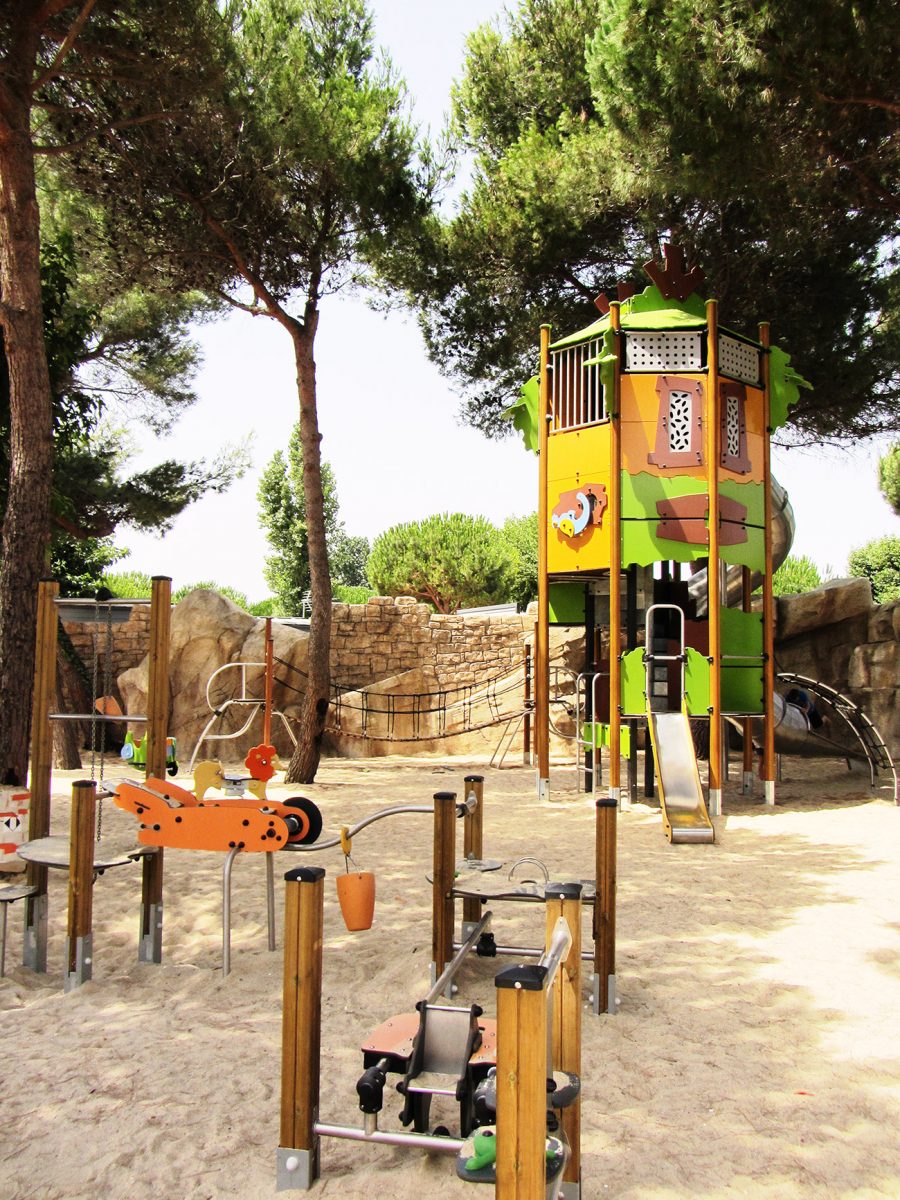 Designed for a very wide range of budgets, play and/or sports areas represent an affordable and effective means of increasing the appeal and potential of a campsite, hotel or holiday park. As it does not require specially dedicated staff to monitor it, the play area quickly pays for itself.
If your establishment serves a corporate clientele, outdoor sports facilities provide an opportunity to relax between meetings.
---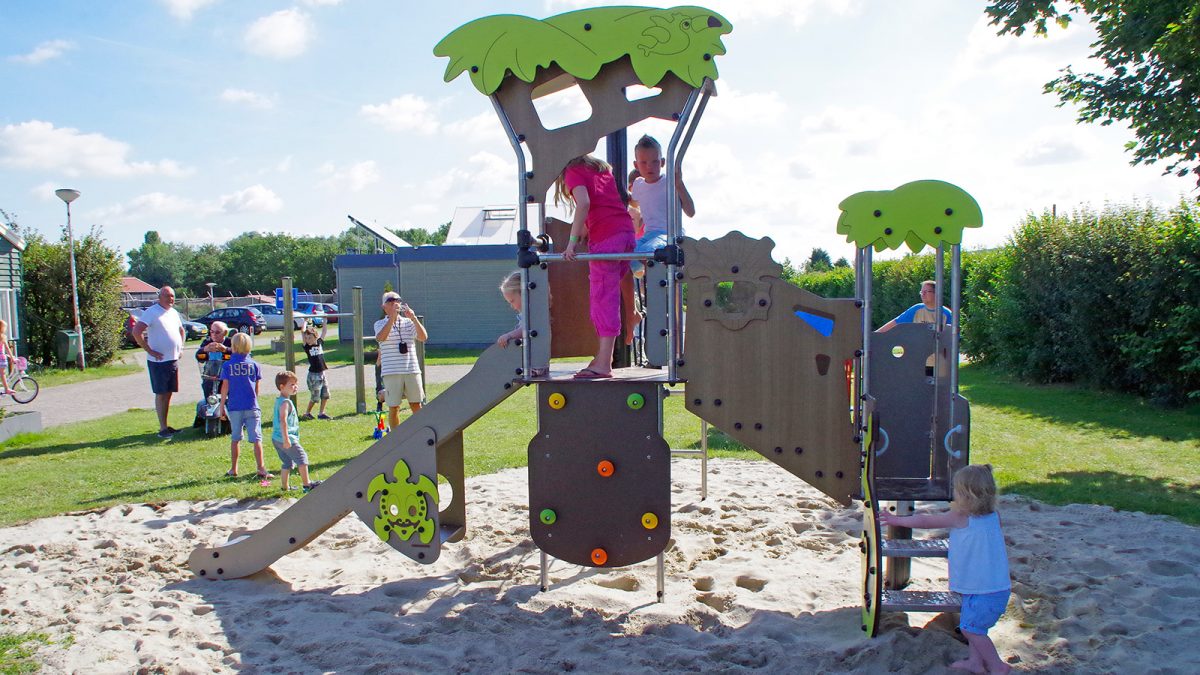 Our response with 3 key solutions
Proludic assists the managers of tourist attractions, including holiday centres, hotels and campsites, to improve their appeal and further develop their offering to the family segment of the market.
After a detailed analysis of the clients specifications, Proludic will develops an appropriate response in terms of products, design layout, environment considerations and budget.
The choice of equipment is crucial in terms of the age groups that will be most numerous, as is the diversity of the activities on offer.
Creating a theme for the play area can also increase children's interest in playing there. This is done by using playful structures with imaginative power and ground surfaces that reflect the chosen theme.
The equipment can also be customised to match the establishment's brand identity or design, while also including the local heritage, etc., as well as being a tool for hosting unique events for guests.
The Proludic offer caters to all generations, from 6 months to 77 years old, with more than 1,200 play and sports products, many different themes and an exclusive personalisation technique, Grafic Games.
---
Create an event, dream big…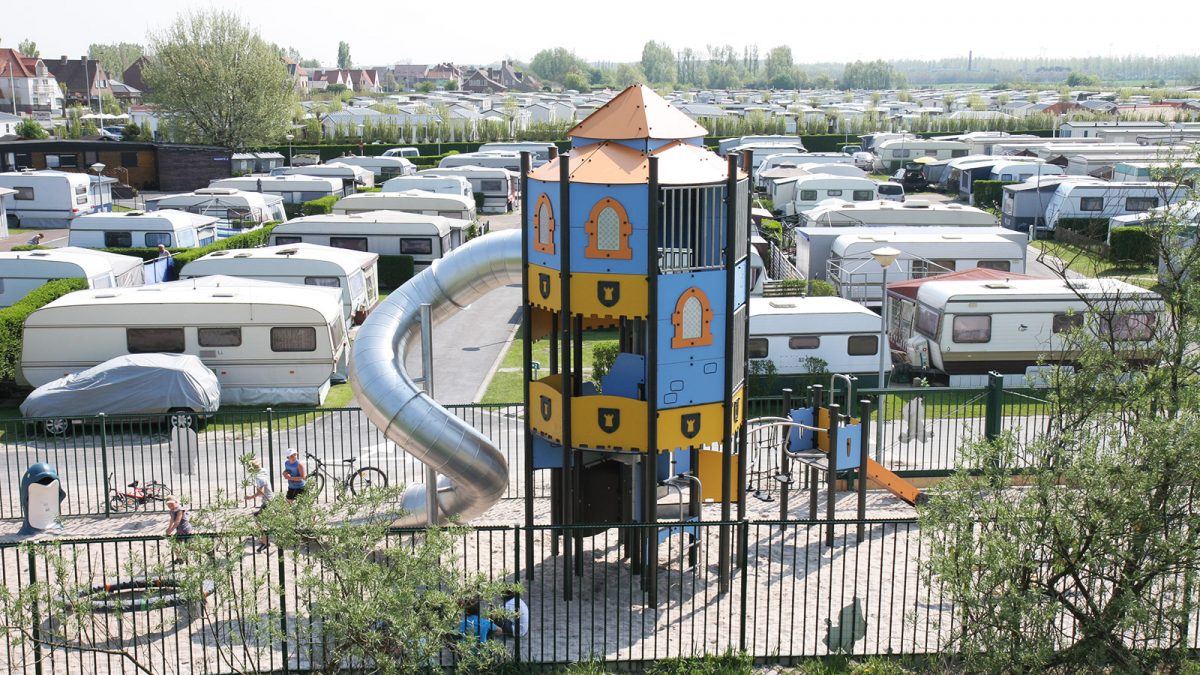 Proludic is also the ability to assist you with exceptional projects that will allow you to differentiate your offer and attract a discerning clientele. Once complete your play area will 'surprise' and leave a lasting impression upon your customers with use of tall towers measuring more than 8 meters, giant slides with lots of winding curves, or bespoke structures that will quickly become an iconic feature within your attraction.
---
Client testimonial – Sunêlia campsite – Le-Bois-Plage-en-Ré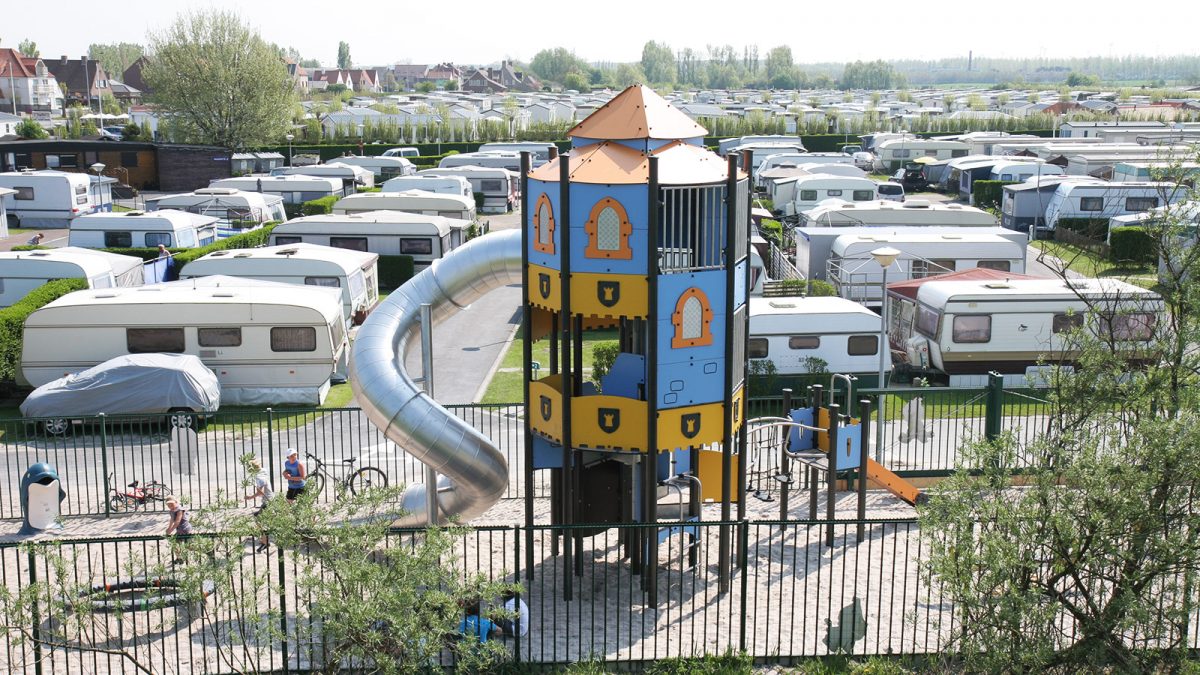 This play area is in keeping with Sunêlia's search for ways to entertain children of all ages. The co-existence of younger and older children in Fort Sunny's design is interesting. It creates positive interactions, as the older children help the younger ones.

Aurélien Ravet, director of Sunêlia Interlude.
---
---
The key to the success of your play or sports area is safety, which you can be sure of. All of the equipment offered by Proludic is certified and complies with the European standard in force (EN 11176). Proludic is committed to ensuring that every play and sports area we create brings fun, safety and quality over the lifetime of the project. With over 100,000 play and sports areas already installed around the world, Proludic has a distinguished track record of delivering unique, high-quality, and long-lasting solutions.
---
Want more information? Contact us: