Proludic has an integrated team for managing each playground project and maximising its service life.
Our highly trained and dedicated teams have the technical skills to provide end-to-end coordination and oversight, including equipment installation, site preparation and landscaping, safety surface installation, after-sales service, and servicing and maintenance.
We provide expert operational support whatever the scope of our client's projects and their specifications. All work is carried out following project objectives and safety requirements.
---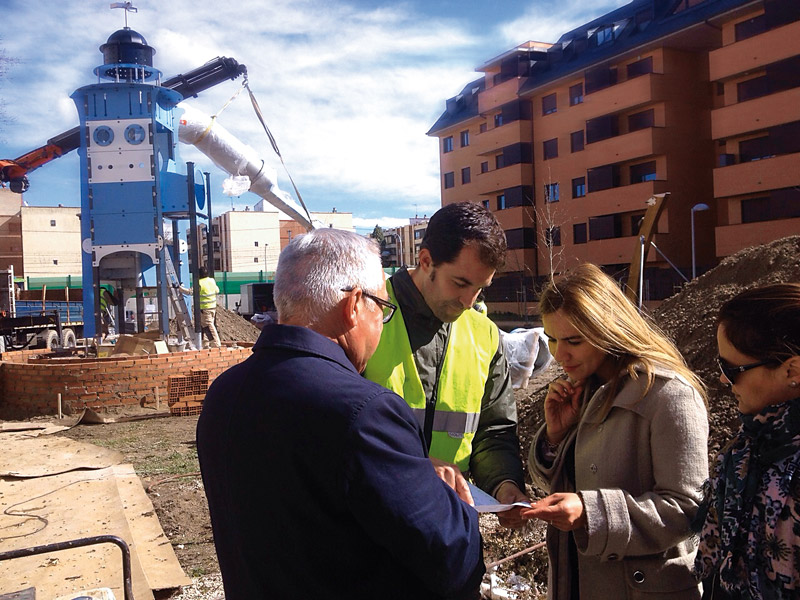 Project management
Projects are organised, planned and coordinated by our office and field-based technical teams.

While meeting regulations and lead-times, they manage all projects as part of an end-to-end approach that spans the entire company, including the commercial designers who are responsible for producing the layout plans, the works supervisors and the field operatives.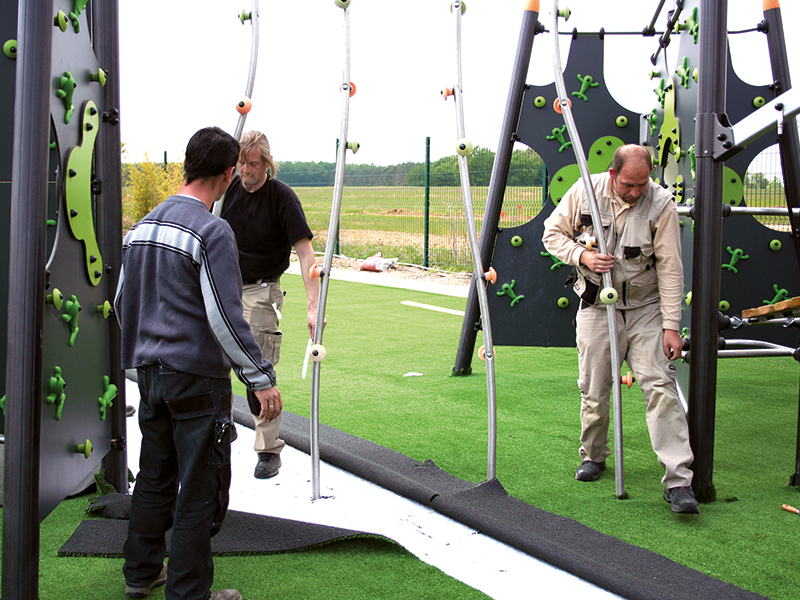 Installation
Play equipment is installed by our local technical operations teams.
They provide a high-quality service, while carefully following the assembly instructions provided with the play structures and equipment, meeting the requirements defined in the specifications, and complying with applicable regulations. Respecting the order of assembly, adjusting parts, ensuring the position and depth of the anchors, marking out the areas on the ground and following drying times are just some of the key aspects for improving playground and equipment reliability.
Our areas of expertise also encompass the installation of play equipment with inflatable structures and electrical systems.
Safety surfaces
Proludic can create all types of safety surfacing, including soft, impact-attenuating surfaces poured in-situ, artificial grass, gravel boxes, rubber tiles and wood chips.
This range of products is installed following the applicable regulatory requirements, in particular EN 1176 and EN 1177.

Last year, Proludic installed 25,000 m² of impact-attenuating surfaces.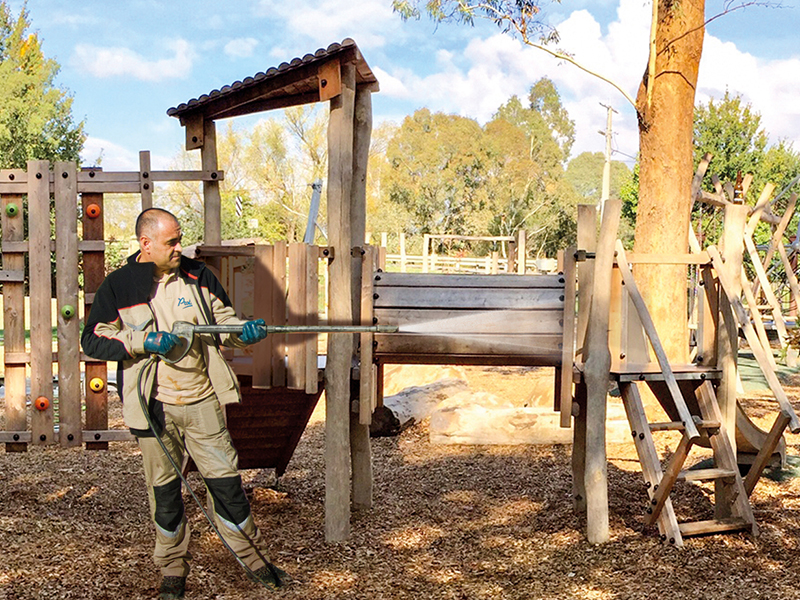 Servicing and maintenance
Proludic offers various servicing and maintenance contracts, with intervals tailored to the site and the expected footfall.
This service maintains playground comfort, safety and durability in alignment with applicable standards.
Our teams are also responsible for checking equipment according to the client's requirements, carrying out maintenance operations and replacing parts if necessary.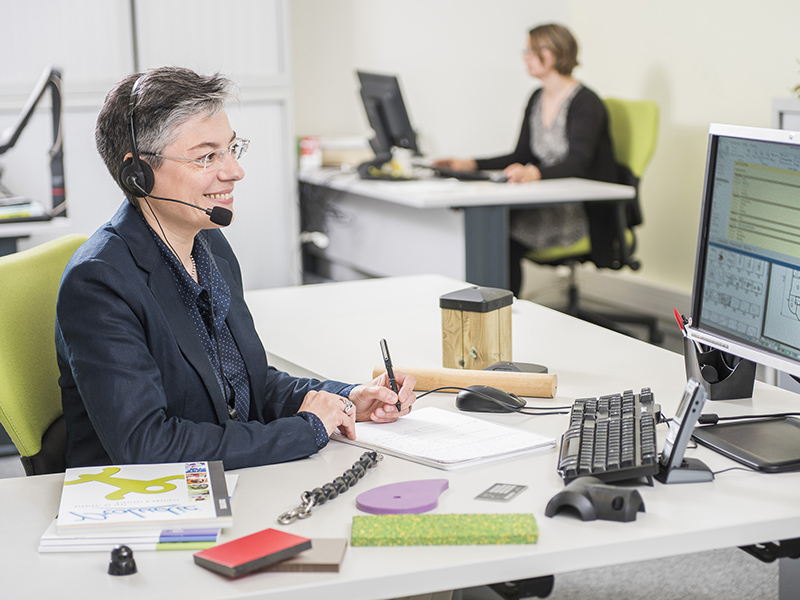 After-sales service
Our after-sales service can be contacted by telephone or via the company's website.
Our client service team is responsible for promptly dealing with requests, resolving any problems encountered in the field and dispatching spare parts.

Over 80% of spare parts are shipped within five days.
Proludic is committed to providing spare parts for its play equipment up to 10 years after equipment production has been discontinued.
---
Any questions about putting your project into action? Contact us: