Play, an essential tool for learning and teaching
Play is a normal and spontaneous activity for children who do so, often, for no other purpose than the pleasure of playing. Children have no conscious insight into the potentially constructive role of play.
And yet… ! Play is a fundamental requirement for their development, helping them evolve, both in terms of motor skills and at sensory, cognitive, creative and social levels.
Integrating play into a learning environment is therefore based on very sound reasoning.
It is entirely appropriate that play exists where children are in de facto learning situations as it provides many benefits educationally and supplements the conventional pre-school or school approach in a most valuable way. It can be an effective teaching medium for educators.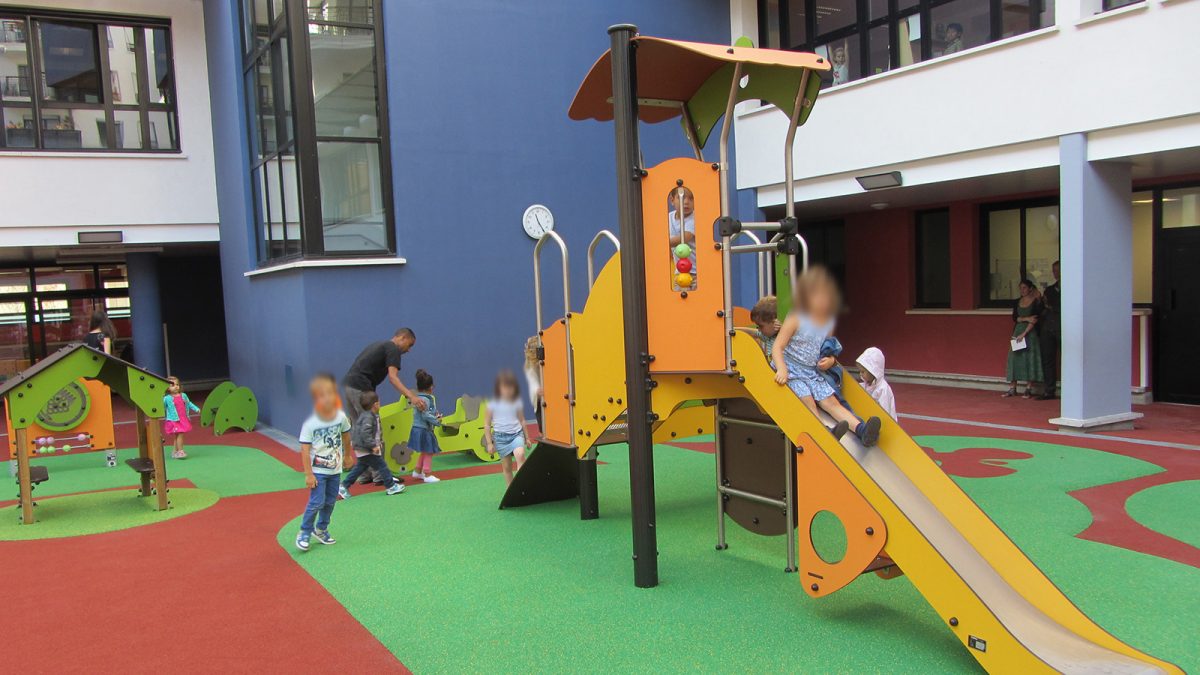 ---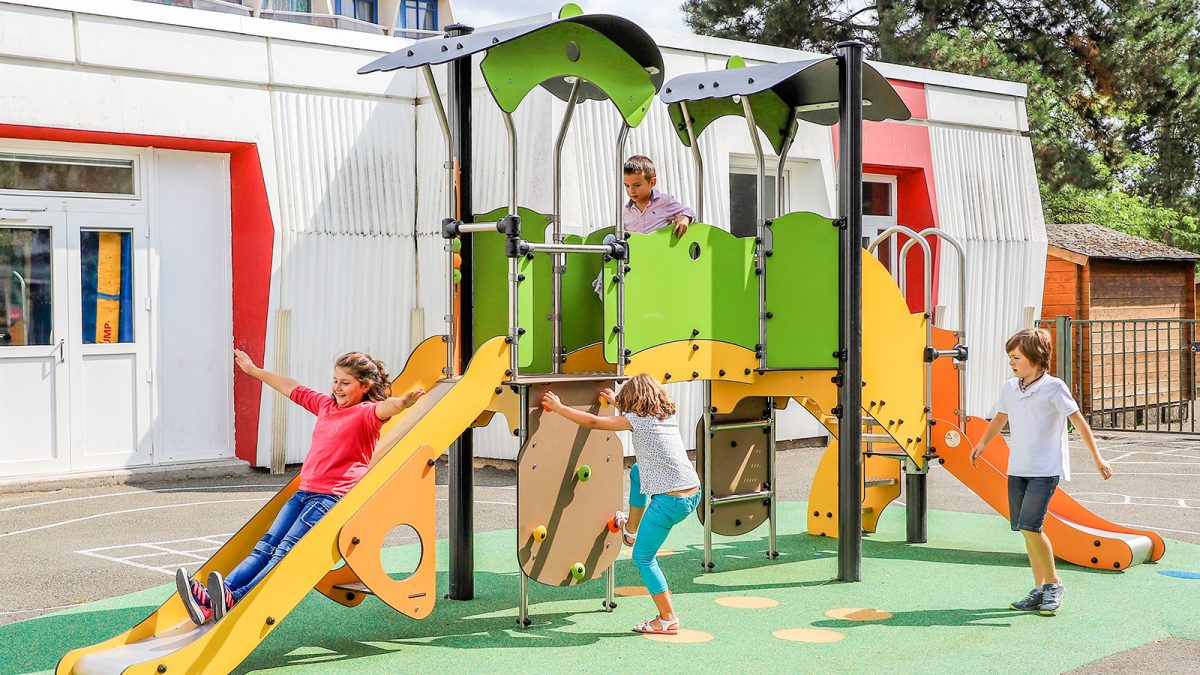 Recreational and educational play: school playgrounds have 2 complementary functions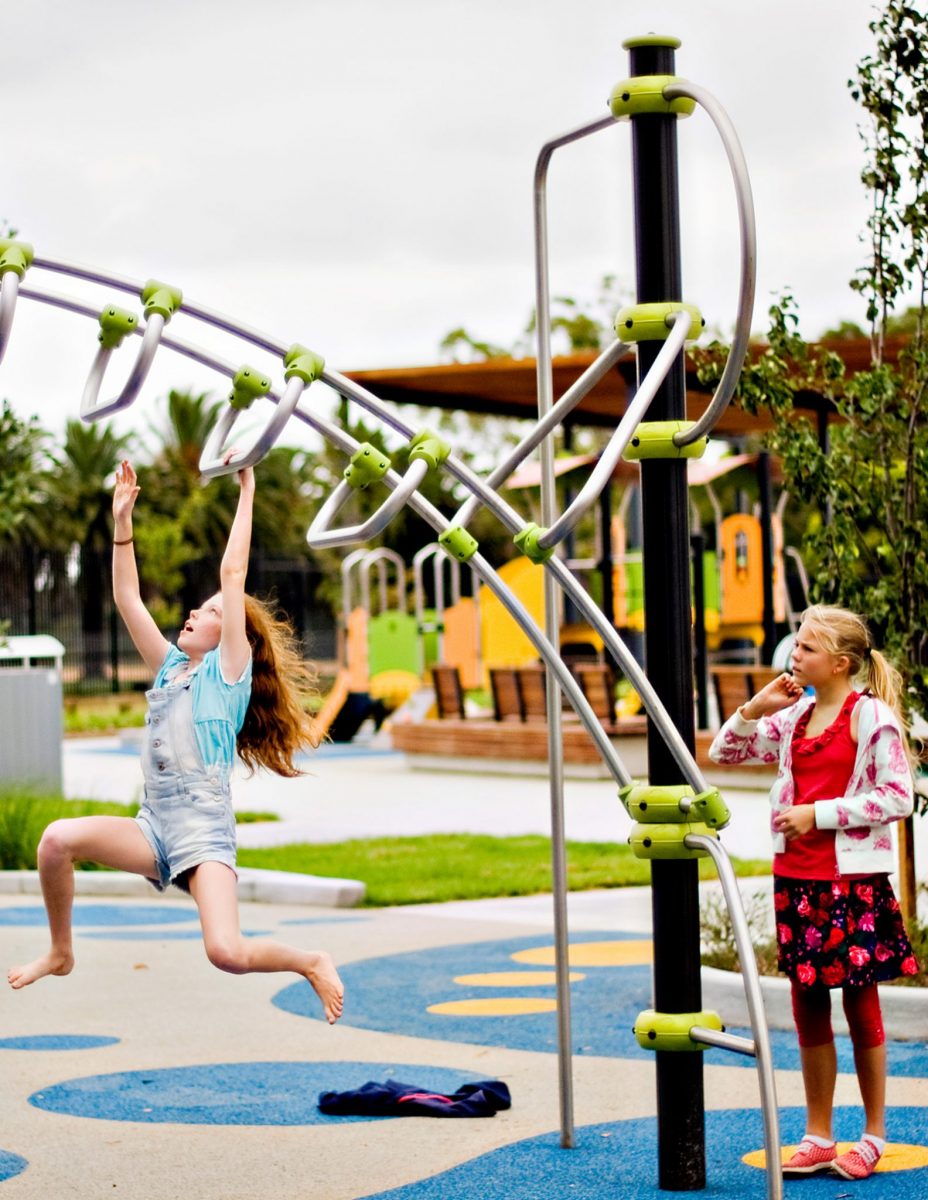 1 – Play areas: a recreational function
How is recreational play a source of learning for children?
It develops interaction with other children and encourages better relationships
It helps children develop their motor and intellectual skills
It allows children to invent their own rules: they gain confidence, feel competent in their activity, make progress based on their own goals. They develop more autonomy.
How is recreational play an educational tool for teachers?
Recreational play puts them in the position of observers: they discern children's personalities/behaviour, alone or in a group
It leads to children being more attentive to their work when they return to class
It improves children's learning capacities
---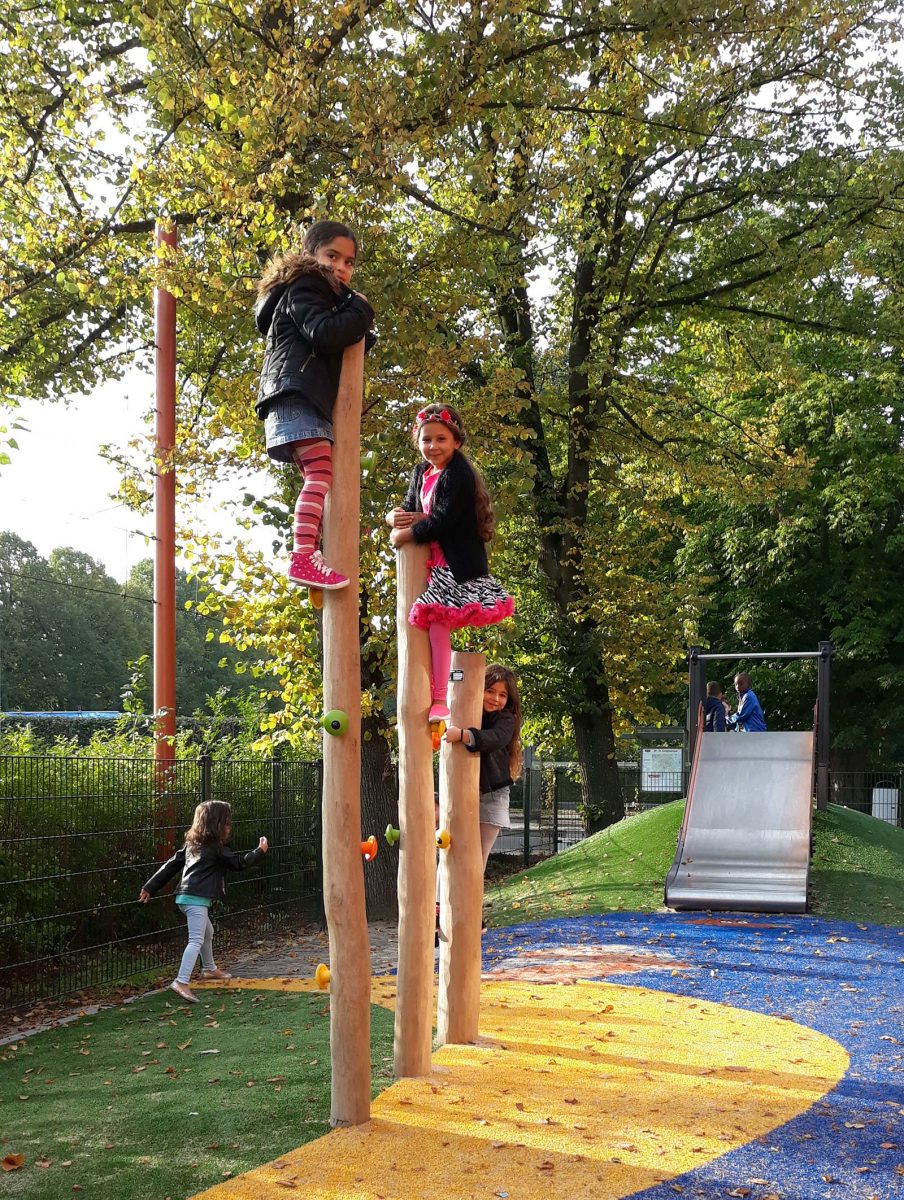 2 – Play areas: an educational function
How is educational play a source of learning for children?
It helps them develop their cognitive capabilities (perception, memory, reasoning, etc.); their conative capacities (motivation, initiative, strategy building, ability to persuade others, self-esteem, etc.); and their ability to communicate and interact with others
It allows children to express themselves and take part in less "school-focused" activities
Enables children to accept frustration and to challenge rules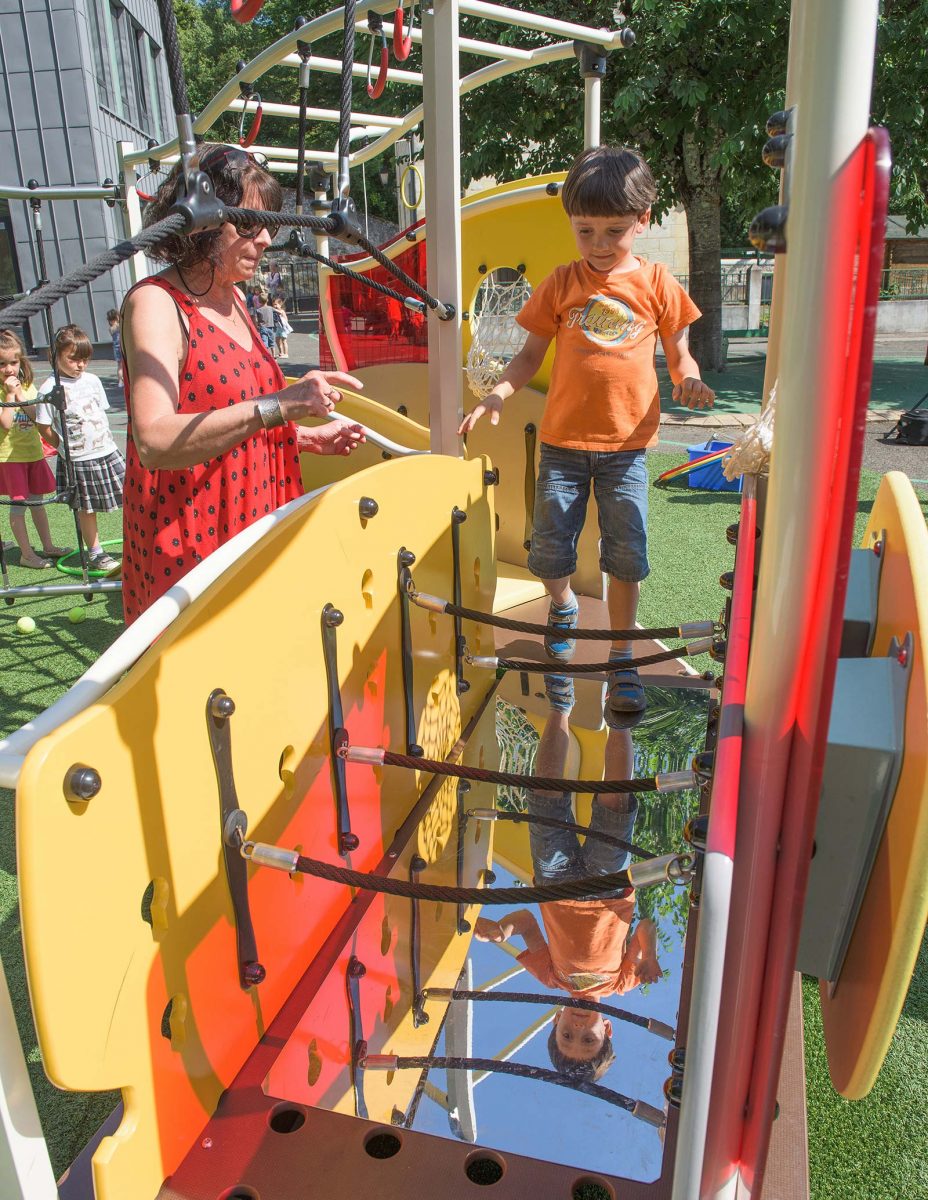 How is educational play an educational tool for teachers?
It allows them to vary their teaching techniques by providing a wide variety of motivational learning situations
It enables them to encourage understanding and respect for collective constraints: giving rules, imposing constraints on time, activities, interaction, etc.
It creates a dynamic that encourages cooperation and socialisation
---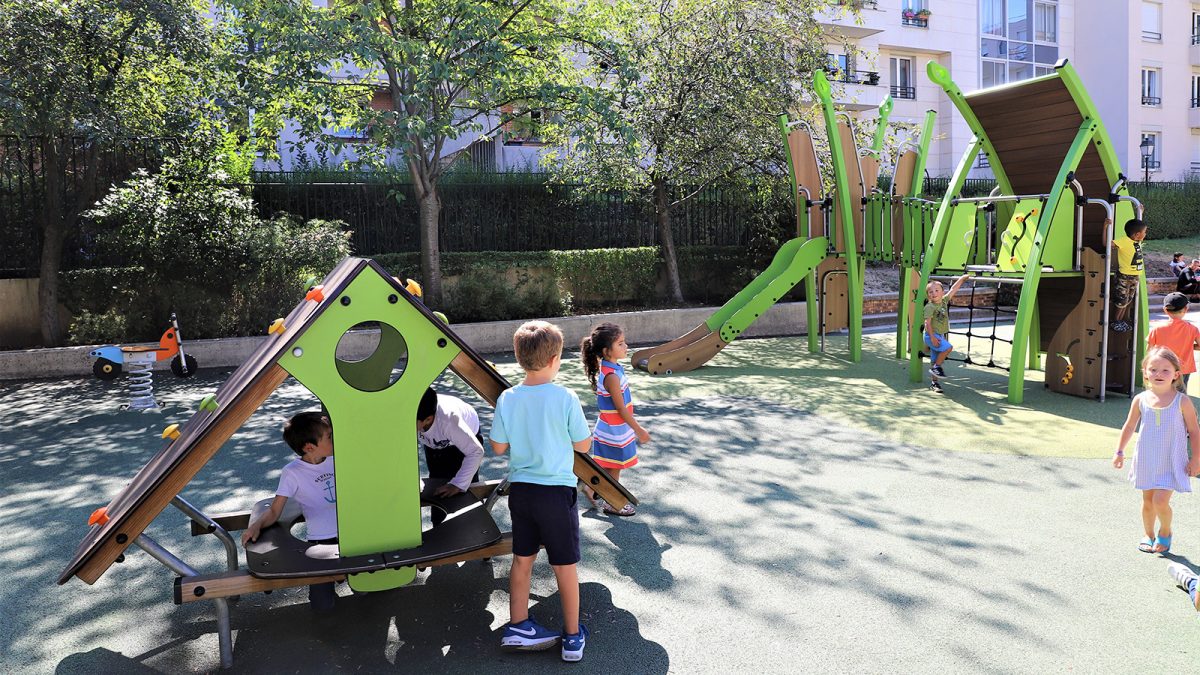 For every age, its school play or sport area
Play equipment provided, whether for use in free time or a directed activity, should meet children's needs in terms of their age and developmental stage. It should also meet the needs of teaching teams.
The more varied the equipment and wide-ranging the play features, the more the play activities are beneficial to children's development.
---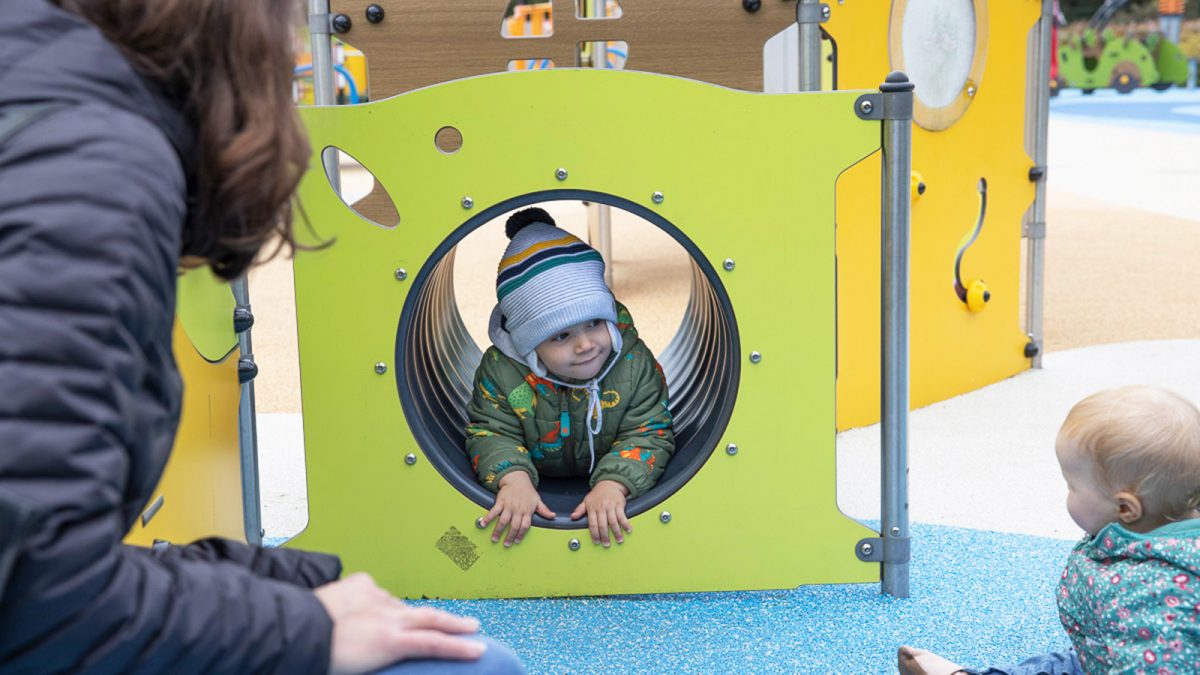 1 – Early childhood
Play in a crèche or nursery school offers very young children numerous opportunities for motor and sensory experiences allowing them to develop their intelligence, relations with others, and control of their body.
The play area in a school setting allows the teaching staff to follow a programme related to young children's motor development.
---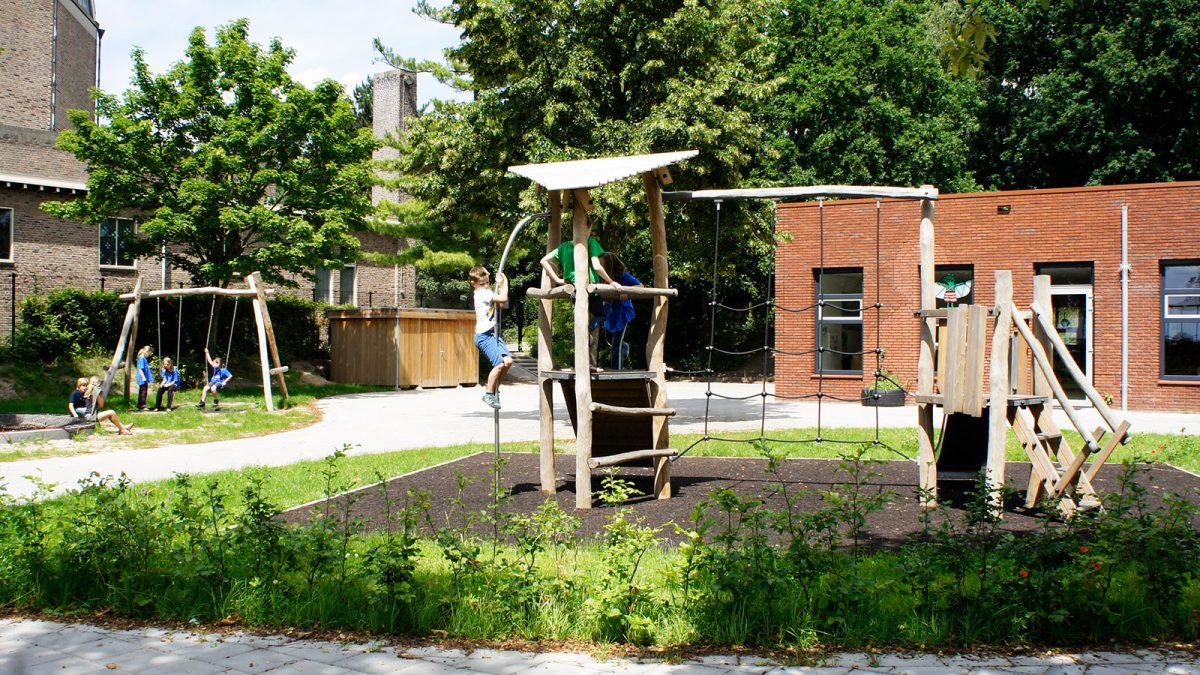 2 – Childhood
Play enables 4 to 8-year-old children to improve their motor, psychomotor, sensory and social skills. The play equipment is more motion-based with challenges to be overcome to test children's limits and to measure themselves against others. Physical activity then becomes a means of expression, interaction and communication.
---
3 – Pre-teens
Play gives pre-teens opportunities to move, to engage in physical activity while also having fun and experiencing the pleasure of being active. They can go higher, faster. They become more skilful at crossing over or through, hanging, balancing. Play leads children to more complex learning experiences.
---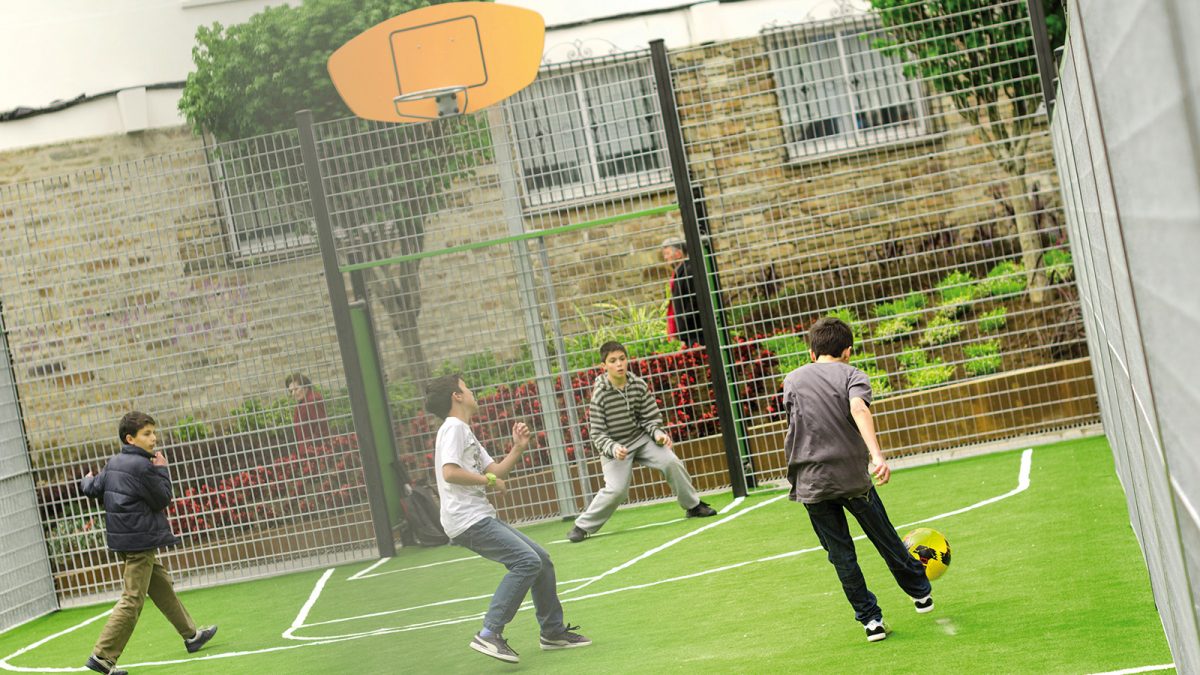 4 – Teens
Play meets this age group's need for physical and sports activities. It helps improve their physical condition (motor skills, strength, flexibility, cardiorespiratory fitness, balance, agility, coordination) and contributes to their psychological well-being (mood, self-esteem, sense of personal efficacy, reducing stress and anxiety).
---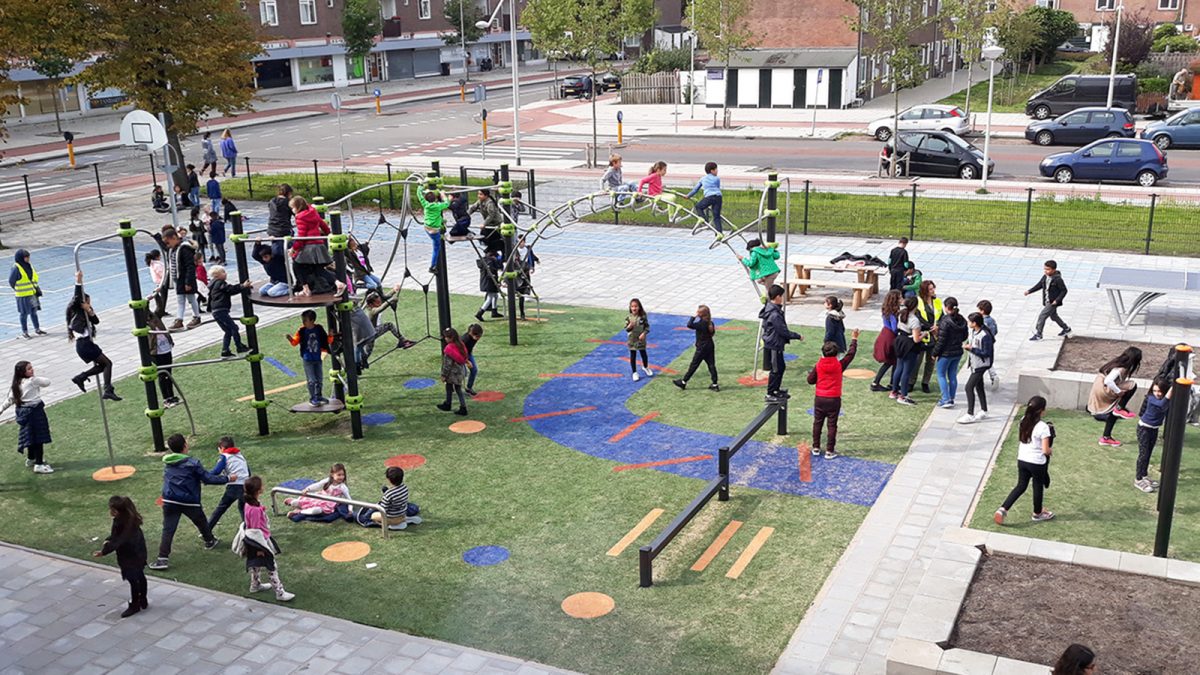 Proludic, your partner for creating play and sports areas for crèches and schools
Present in learning environments for over 30 years, Proludic designs and manufactures play equipment which, beyond its evident enjoyment value, also has real educational value.
The company's strength lies in always having worked closely with heads, directors of crèches (public or private), teachers in schools, educators of young children, and sports teachers, etc.
Our many discussions with childcare professionals about their needs and expectations allow Proludic to provide relevant solutions to encourage children's learning, at any age, and support teachers in their educational role.
Every project starts with an audit of each unique situation, the development of a specific offer and creative proposals that are tailored to the educational and safety requirements determined in advance.
Products are chosen from a selection of more than 1,200 references for children of all ages, that can be adapted to any configuration (indoor/outdoor, small or large spaces, etc.).
---
Proludic's teams support every one of their clients from start to finish.
Our creativity, experience and expertise guide every project from the drawing board through to production, site handover and aftersales support. Proludic is committed to ensuring that every play and sports area we create brings fun, safety and quality over the lifetime of the project.
---
Want more information? Contact us:
---
A source of inspiration for your schools: