Transforming shopping centres into places to play and have fun
Faced with stiff competition from e-commerce and changing consumers, shopping centres, retail parks, franchises and out of town outlets must find new ways to increase their attractiveness and heighten the visitor experience.
Today's challenge is how to turn retail space into a welcoming place where the whole family has a good reason to come, shop and repeatedly return. To do this, shopping centres must shift the focus away from the pleasure of shopping, which is losing momentum, to that of the visitor experience. A visit to the shopping centre should now consider offering guests the opportunity to have a variety of experiences in different areas, such as shopping, restaurants and leisure.
Play areas are a natural extension of shopping centres' strategic development and are a marketing tool to boost the entertainment factor. Whether it is installed indoors or outdoors, the play area is a focal point for families who need a break from shopping, want to spend time with their children and set off in good spirits towards new consumption habits.
---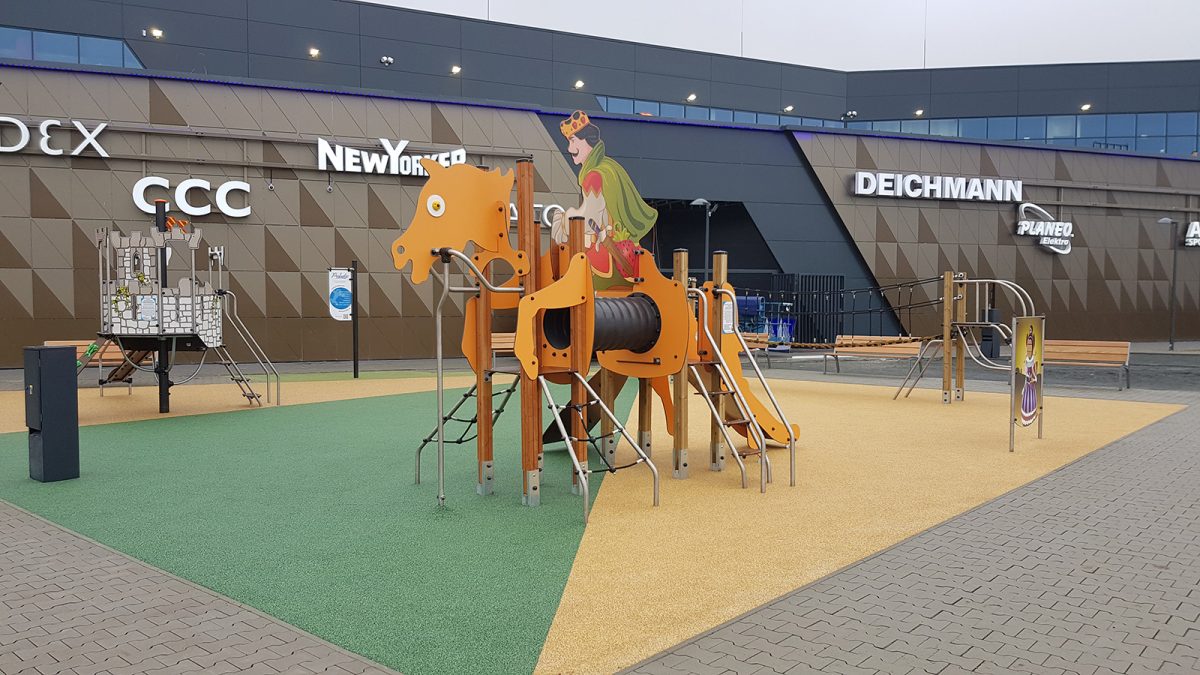 Play areas, a marketing tool for shopping centres
In recent times play areas have become an essential part of the shopping centres' strategy, whether they are being created or in the process of renovation, which is to offer their clients a welcoming place that encourages well-being.
It is also a promotional tool for retail property owners, who will be able to promote this space and the financial benefits that will result from it to their tenants.
Play areas have become a major part of the multifaceted offer that the next generation of shopping centres provides. It integrates the client experience and naturally transforms the retail experience into a fun shopping adventure.
A comprehensive approach is required to successfully install a play area in the heart of a shopping centre or its outdoor accessible places.
The environment, use and appearance are factors that must be taken into account to provide a coherent and relevant solution.
---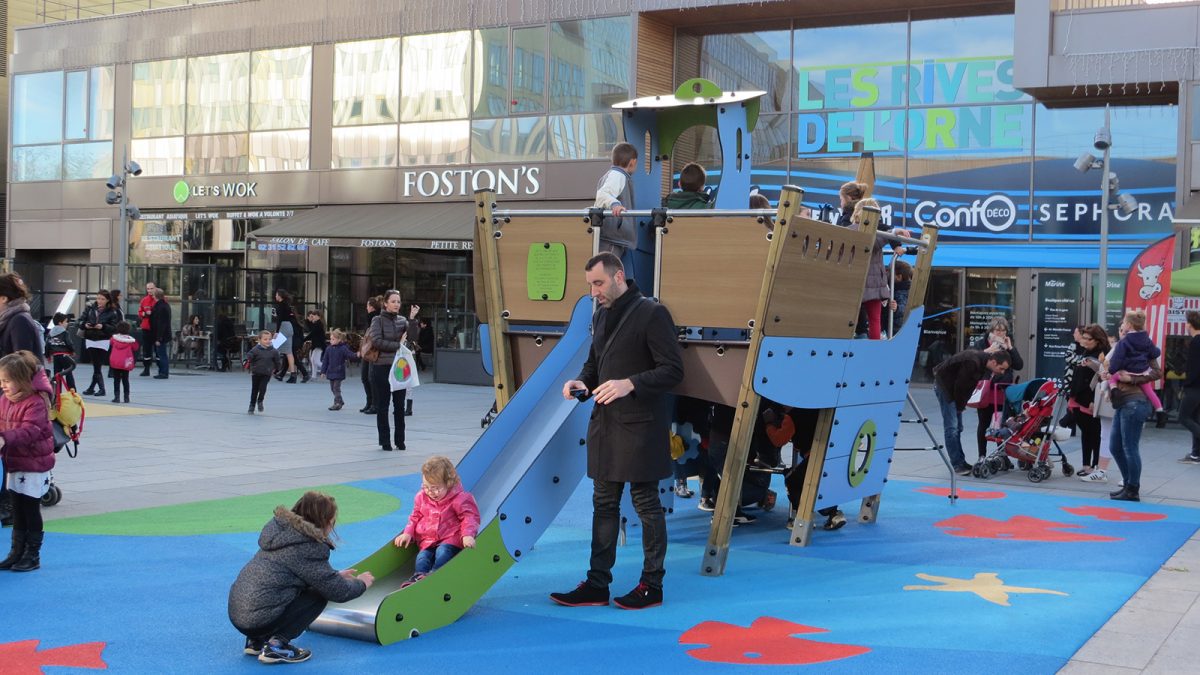 Good questions to ask yourself
Here are a few key points to keep in mind, which Proludic's expert teams include in their reflection and proposals for each play and sports area they are asked to design for the retail sector:
Environment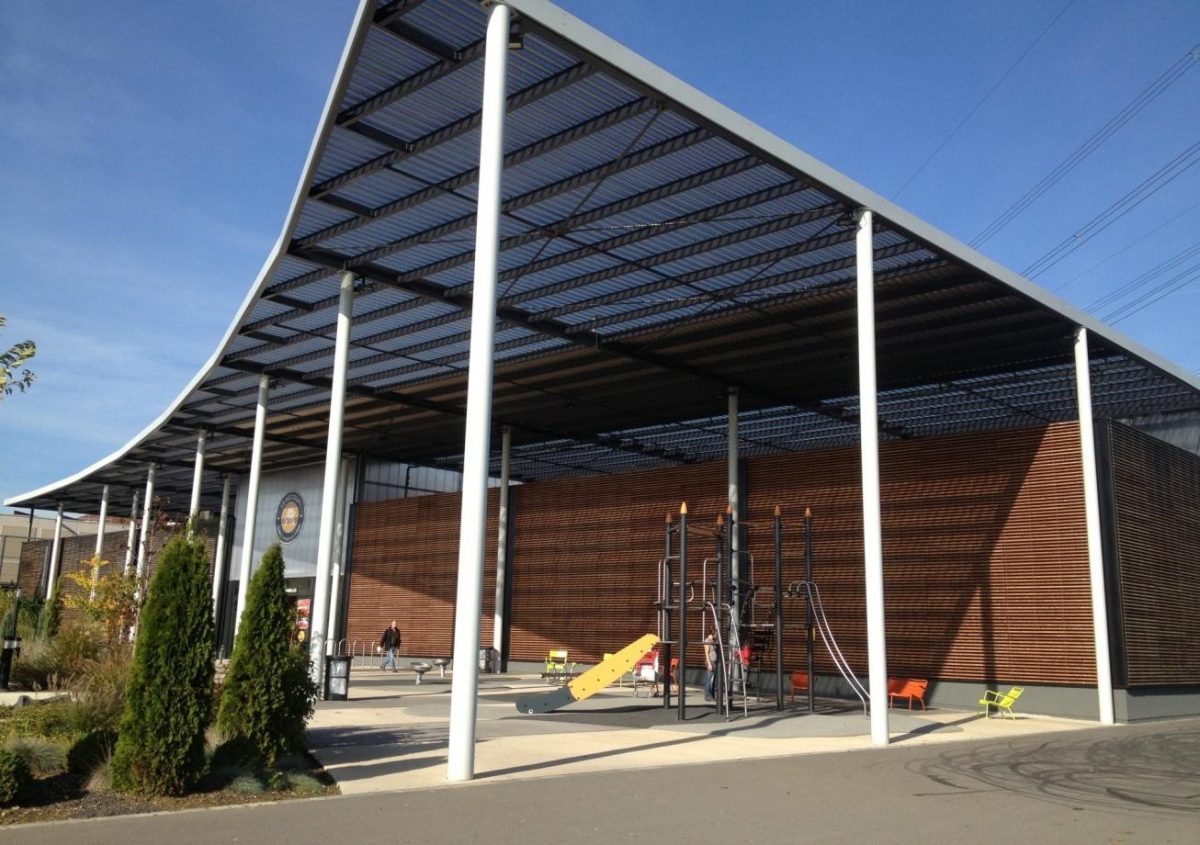 Adapting to the constraints and the complex process of renovation or creation within the framework of the building's architecture.
In a shopping centre, use transparency so that clients can always see the shop windows of the nearby retailers in their field of vision, and stimulate the desire to enter the shops and buy things next.
Use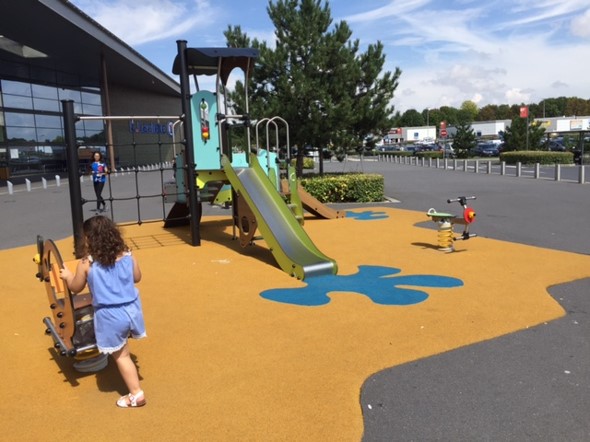 Adapting the facilities to the age groups and the number of children in the shopping centre.
Diversifying play activities to increase children's interest in play.
Providing a layout that can accommodate both children and parents.
Aesthetics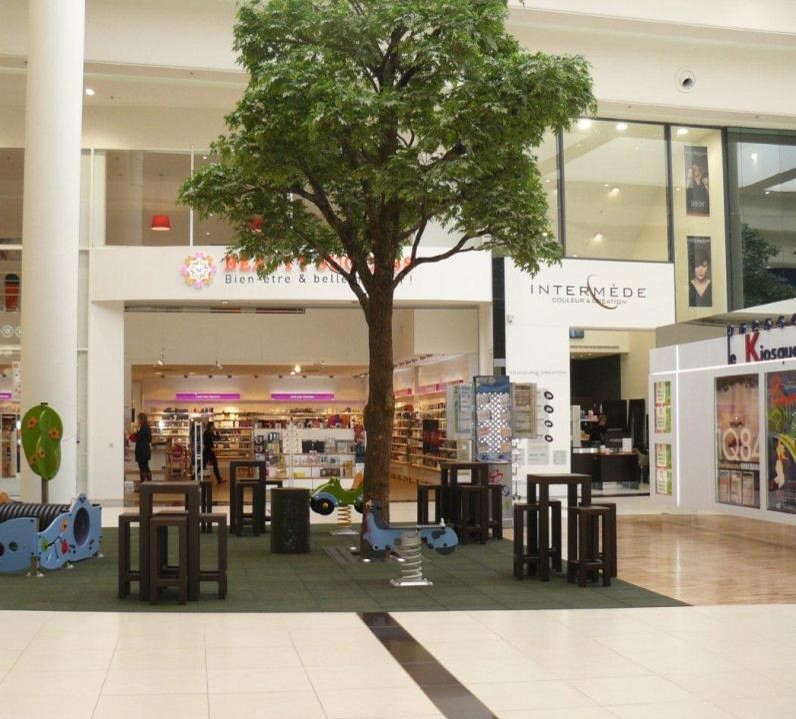 Creating a play area specifically for the client: creating a personalised themed space, blending in with the architectural identity of the shopping centre, sticking to the brand's marketing concept, playing on the local identity, etc.
Leveraging a striking feature, like a large tower, to create surprise.
Standing out from the nearby play areas to attract families and make them want to come and enjoy their retail play area over public play areas.
---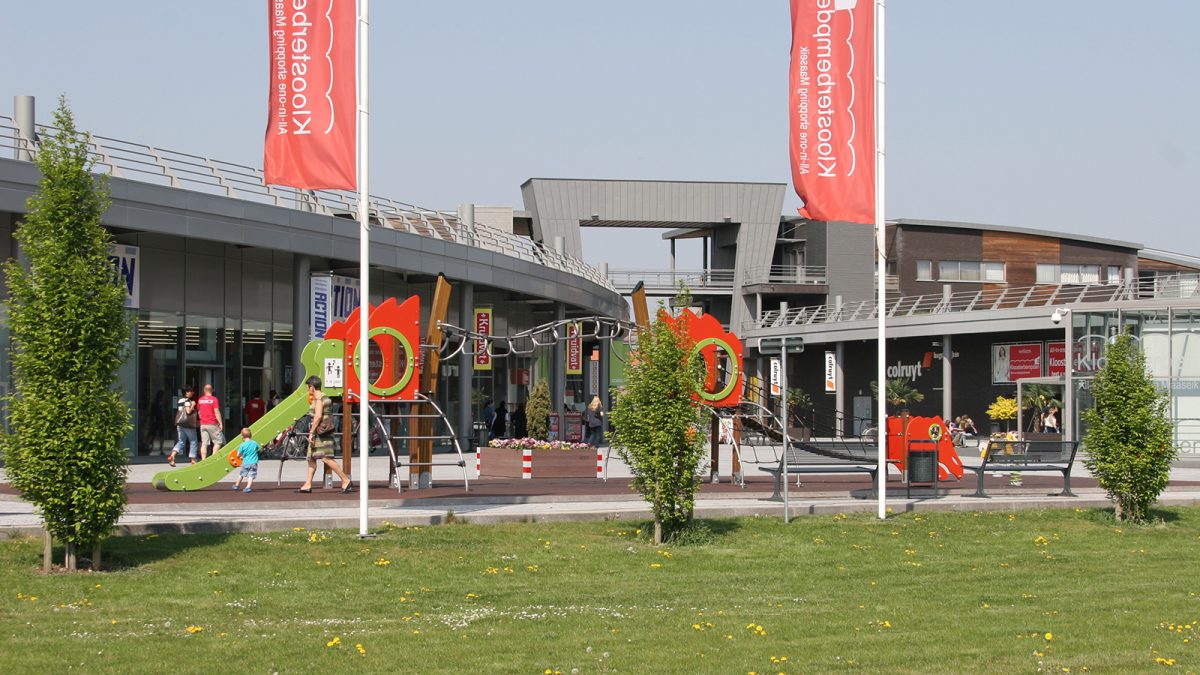 Proludic, your partner for a playful shopping experience
Proludic works with shopping centres, retail parks, franchises and outlet centres to help them increase their appeal by developing play areas and sports facilities.
Orange-les-Vignes shopping centre (Terranae group) in Orange (Vaucluse), Leclerc La Belle Vie shopping centre in Luçon (Vendée) and Saint-Grégoire (Finistère), Quai des Marques (Marques Avenue group) in Talange (Moselle) and Corbeil-Essonnes (Essonne), IKEA in Villiers-sur-Marne (Val-de-Marne), Nova Eventis shopping mall (ECE Group) in Leipzig (Germany), Eperia shopping centre in Prešov (Slovakia), Les Rives de l'Ornes (Apsys Group) in Caen (Calvados)… Proludic has been involved in many projects with specific challenges each time.
---
An adapted product offer!
With a product offering encompassing more than 1,200 products, many themes, an exclusive Grafic Games personalisation technique and the ability to develop bespoke projects, Proludic offers solutions that are adapted and relevant in terms of atmosphere, aesthetic, size and play value.
---
Client testimonial – Leclerc "La Belle vie" – Luçon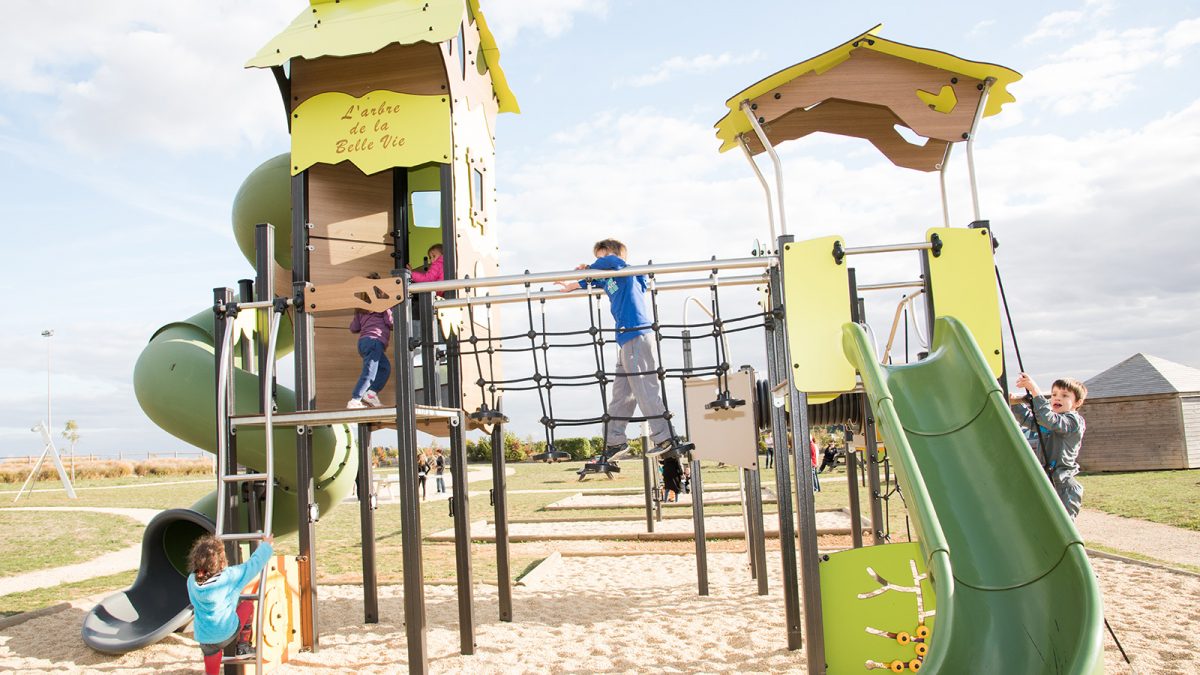 We wanted to provide activities for children, which were sorely lacking in the city. We are very pleased with the work done this summer on the installation of this beautiful play area. This project was a great success for our shop, especially during July and August.

Romain Tanné, Communications Manager of the Leclerc in Luçon
---
Proludic's teams support every one of their clients from start to finish.
Our creativity, experience and expertise guide every project from the drawing board through to production, site handover and aftersales support. Proludic is committed to ensuring that every play and sports area we create brings fun, safety and quality over the lifetime of the project.
---
Want more information? Contact us:
---
A source of inspiration for your shopping centre: