In a play area, it involves identifying the action to be carried out and determining the required motor, psycho-motor and relationship skills.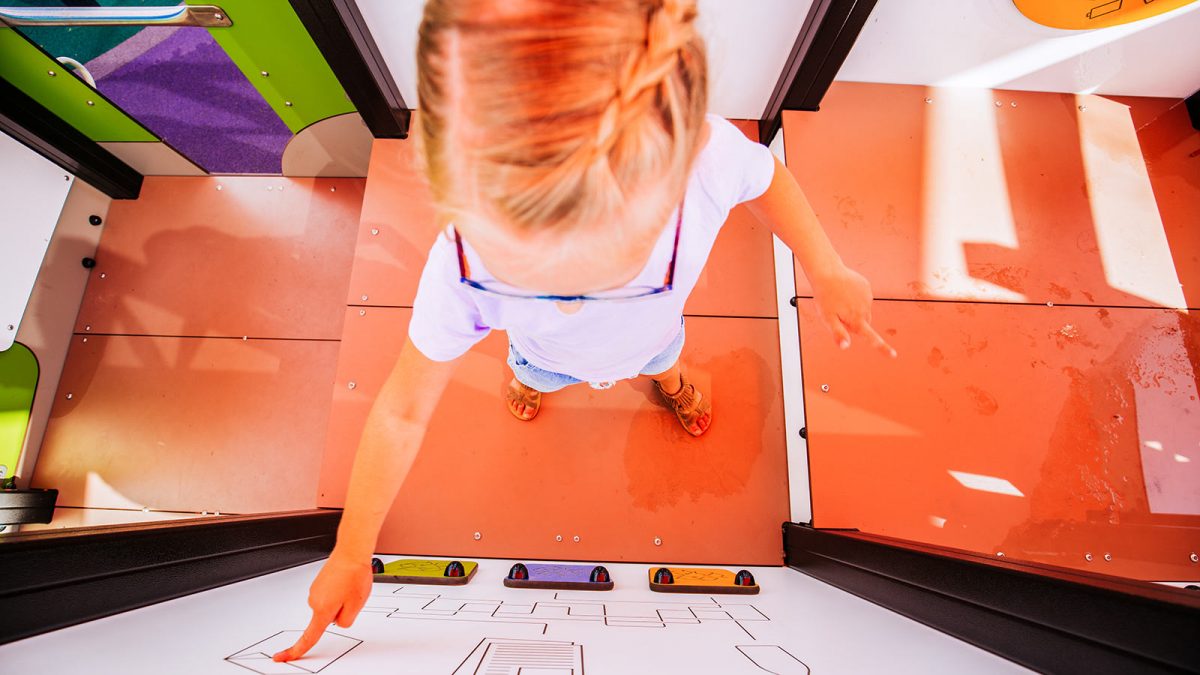 Children are then ready to experience new situations involving the pleasure of discovery, experimentation and the acquisition of new skills.
Each game, whether individual or in a group, is an invitation to reflect :
-> Play panels encourage thought-provoking play with activities designed to stimulate recognition and associations of simple shapes to develop children's cognitive capacities (perception, memory, language, reasoning, logic).
-> Multi-play structures require children to analyse, assess risk and work out the most effective strategy to climb or cross different play elements, etc.
-> Collective play gives children an opportunity to express their vision of things, to interact to ensure effective synchronisation or assist with the completion of tasks.
Reflection helps children stand out from other players, whether in a play area on a campsite, a nursery, or at school.
Reflection helps children become more autonomous and develop self-confidence through a feeling of personal efficacy.