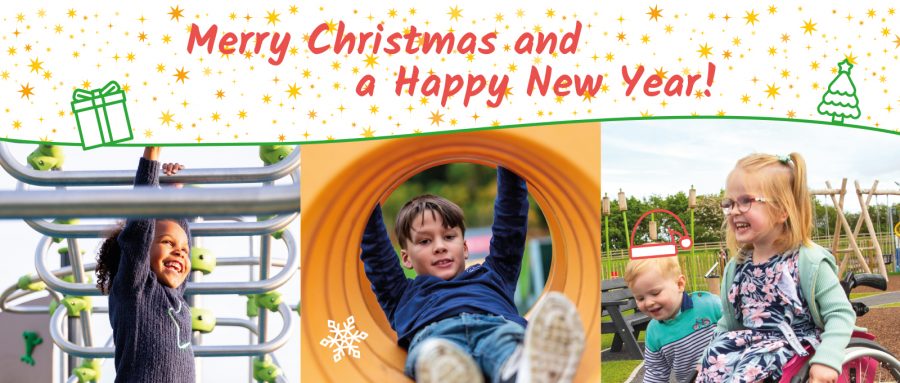 Article published on 23 December 2022
A few days before Christmas, the entire Proludic team wishes you a happy holiday season. The company will close its doors this Friday, December 23 at 6 p.m. and will reopen on Monday, January 2 at 8:30 a.m.Take full advantage of the happiness of being together!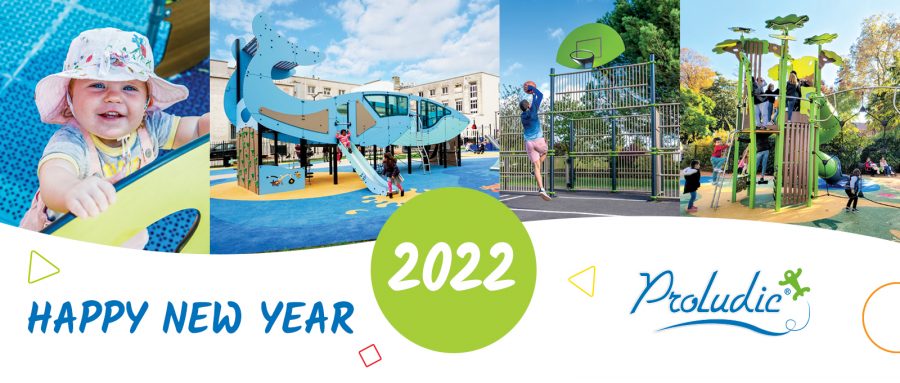 Article published on 17 January 2022
Best wishes 2022 ! The Proludic team wishes you a happy new year 2022, full of success, health and well-being. Thank you for your loyalty.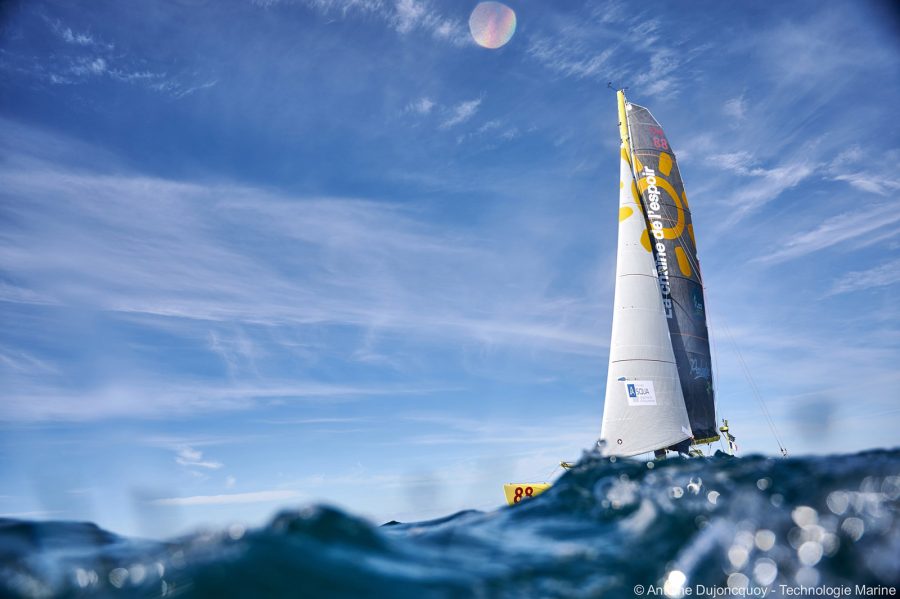 Article published on 7 December 2022
Proludic is a partner of Acapella – La Chaine de l'Espoir, the trimaran skippered by Charlie Capelle, who has just completed the Route du Rhum 2022. The Route du Rhum is a solo transatlantic race that takes place every four years following a route from Saint-Malo (France) to the island of Guadeloupe. Around 130 boats...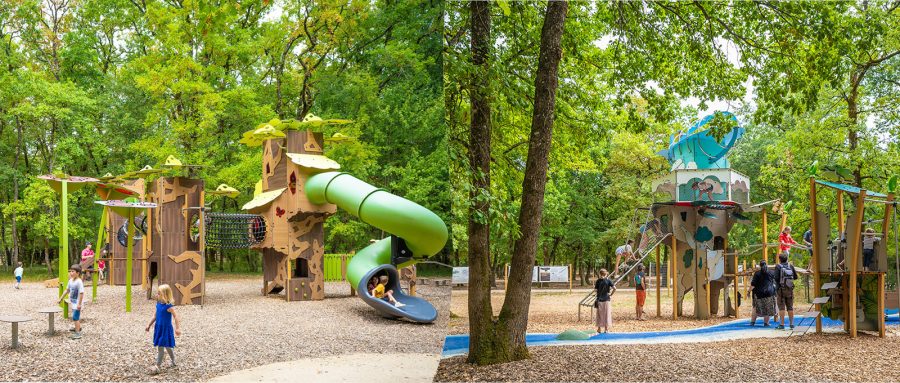 Article published on 28 October 2022
Zoodyssée is a wildlife park that is home over 800 European animals from 90 different species. The park is divided into themed areas called "Odysseys", each of which has its own specially designed environment and learning aids. The installation of a play area reflecting the theme of each of these Odysseys adds an additional fun...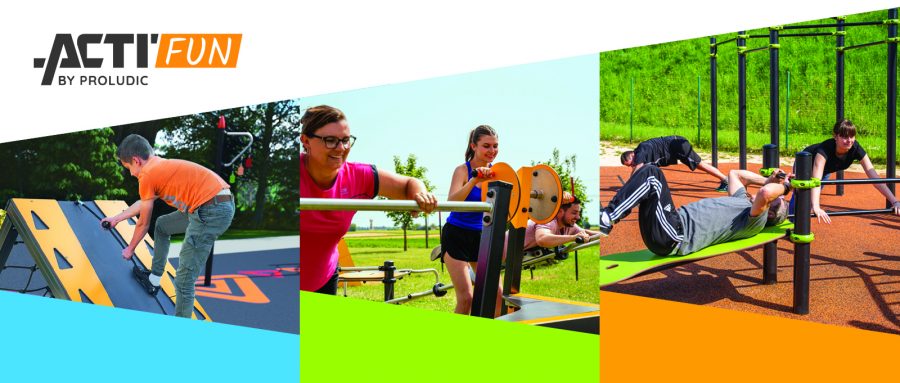 Article published on 23 September 2022
ACTI'FUN, the fun way to exercise and feel good! Proludic is now going even further in its quest to combine sport and enjoyment using play as a connecting element. With the ACTI'FUN concept, it is presenting a fun-based approach to sports based on a key element in the company's history and activities: play. Fun-based sport is an ideal...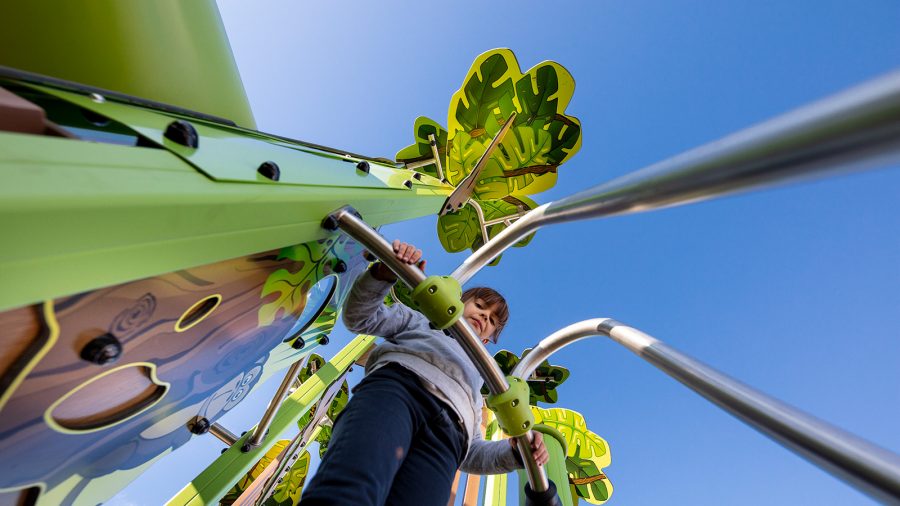 Article published on 2 March 2022
Commitment is one of Proludic's values. And it takes on a very real meaning when we lend our support to environmental causes. By planting a KA'YOP in their play area, our customers are making an active contribution to solidarity and sustainable reforestation. As exemplified by the towns of Juvisy, Courbevoie, Créteil, Vienne, Thiais and Rachecourt-sur-Marne, which have...
Article published on 17 February 2022
The Proludic 2022 catalogue can be viewed on our website, and copies are also available on request.Leaf through its 300 pages and take advantage of Proludic's advice and expertise in playgrounds and sports areas, and check out more than 500 products covering our Playgrounds, Sport & Fitness and Outdoor Furniture ranges. Important new products for...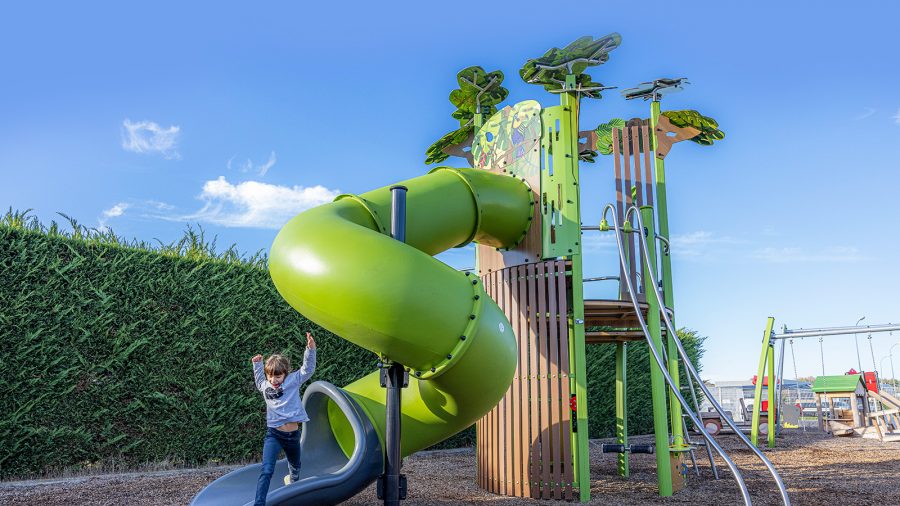 Article published on 25 March 2021
Since its introduction, the Kanopé range has constantly evolved to offer new fun functions, always being more innovative with each reincarnation. Ka'Yop, full of secrets inside and around the tree Ka'Yop is an enchanted tree that contributes to the happiness of children and adolescents through a multitude of fun and dynamic activities. There are four different varieties of...
Article published on 11 March 2021
Proludic is excited to share with you our NEW 2021 products which showcase how you can make your play provision stand out from the crowd. This year we have deliberately focused on inclusive play equipment as we are strong advocates of play area design which encourages children of all abilities to play together. We are...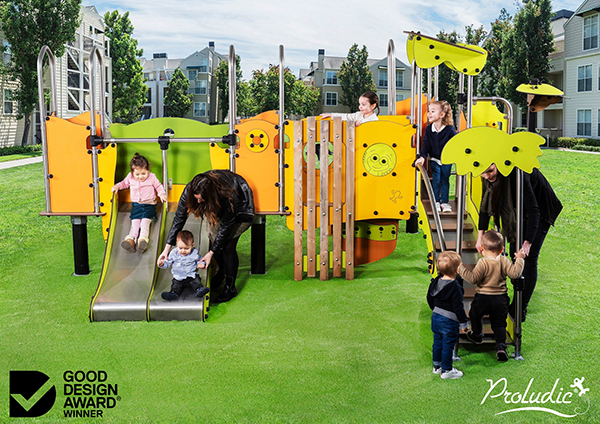 Article published on 16 September 2020
Proludic Diabolo Baby – an innovative range of play equipment specifically designed for very young children – has won a Good Design Award in Australia's International Good Design Awards. Proludic Diabolo Baby received the prestigious Good Design Award Winner Accolade in the Product Design Sport and Lifestyle category in recognition for outstanding design and innovation....
Article published on 29 January 2020
On 21 December 2019, the city of Vannes (Morbihan) officially opened a play area accessible for users with reduced mobility, on the Etang de Tohannic site, the largest inclusive play area ever constructed in western France. The opening ceremony was attended by the Mayor, David Robo, elected representatives, associations, children and their families, professionals from...