Article published on 17 February 2022
The Proludic 2022 catalogue can be viewed on our website, and copies are also available on request.Leaf through its 300 pages and take advantage of Proludic's advice and expertise in playgrounds and sports areas, and check out more than 500 products covering our Playgrounds, Sport & Fitness and Outdoor Furniture ranges. Important new products for...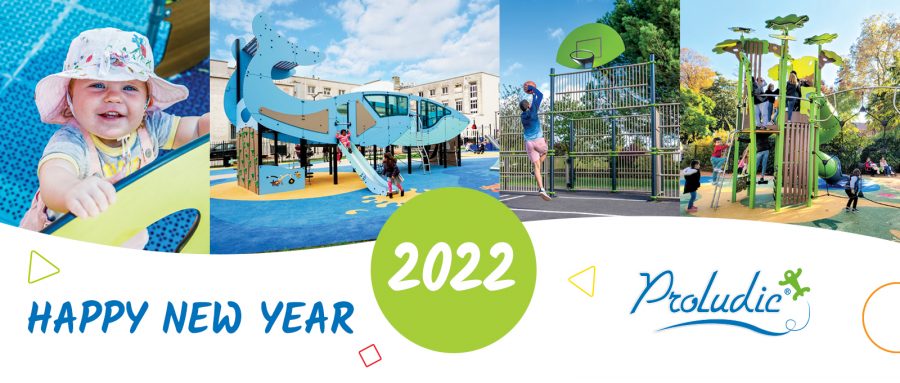 Article published on 17 January 2022
Best wishes 2022 ! The Proludic team wishes you a happy new year 2022, full of success, health and well-being. Thank you for your loyalty.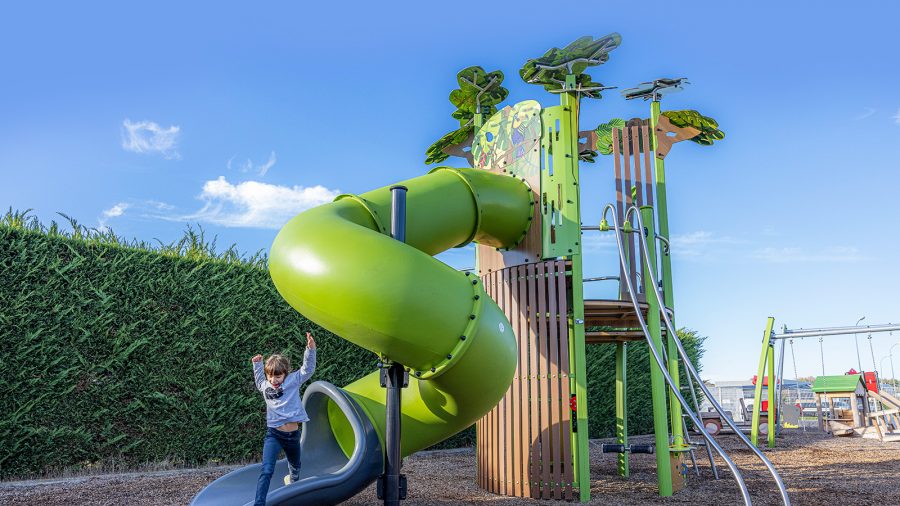 Article published on 25 March 2021
Since its introduction, the Kanopé range has constantly evolved to offer new fun functions, always being more innovative with each reincarnation. Ka'Yop, full of secrets inside and around the tree Ka'Yop is an enchanted tree that contributes to the happiness of children and adolescents through a multitude of fun and dynamic activities. There are four different varieties of...
Article published on 11 March 2021
Proludic is excited to share with you our NEW 2021 products which showcase how you can make your play provision stand out from the crowd. This year we have deliberately focused on inclusive play equipment as we are strong advocates of play area design which encourages children of all abilities to play together. We are...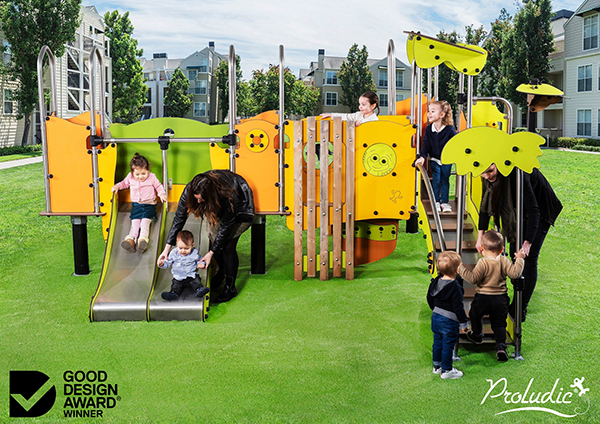 Article published on 16 September 2020
Proludic Diabolo Baby – an innovative range of play equipment specifically designed for very young children – has won a Good Design Award in Australia's International Good Design Awards. Proludic Diabolo Baby received the prestigious Good Design Award Winner Accolade in the Product Design Sport and Lifestyle category in recognition for outstanding design and innovation....
Article published on 29 January 2020
On 21 December 2019, the city of Vannes (Morbihan) officially opened a play area accessible for users with reduced mobility, on the Etang de Tohannic site, the largest inclusive play area ever constructed in western France. The opening ceremony was attended by the Mayor, David Robo, elected representatives, associations, children and their families, professionals from...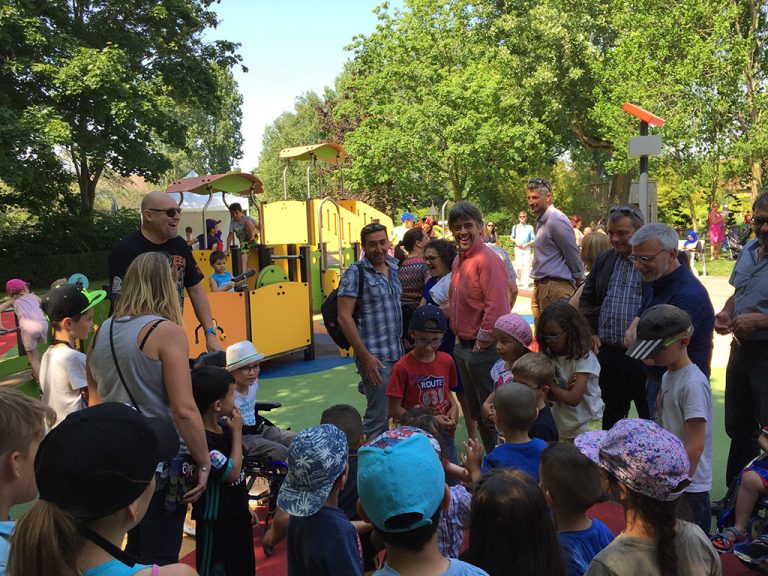 Article published on 30 June 2017
On June 14th, the city of Grande-Synthe (in the French region Hauts-de-France) opened the new play area accessible for children of all abilities, with the Mayor, Damien Carême, elected representatives, children and supervising staff from specialised institutes, families from the Grande-Synthe region and Proludic representatives. 200 m2, €80 000 worth of investments… this play area corresponds...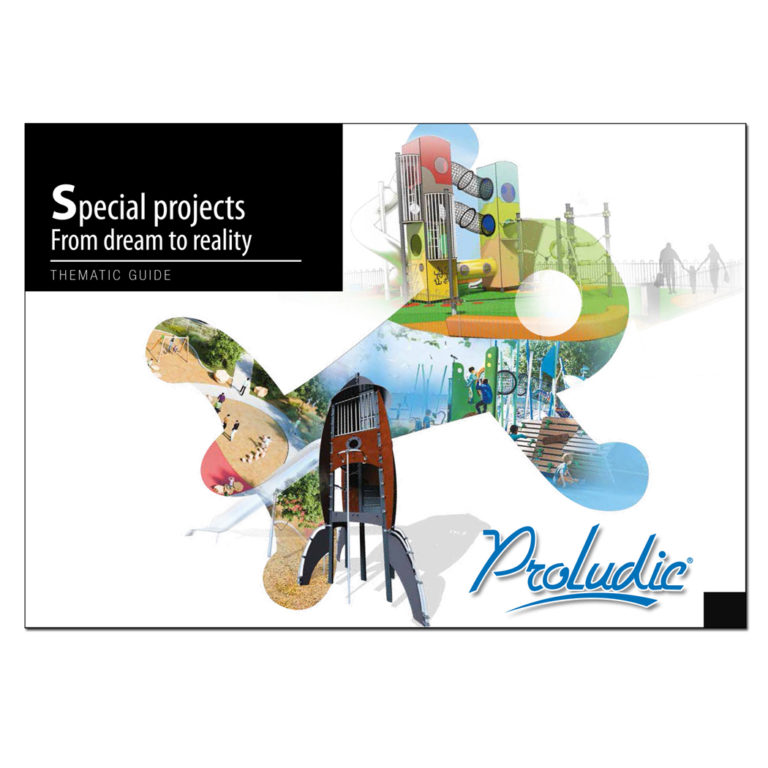 Article published on 19 October 2016
You dream… We create… This is what constitutes our vision of a unique and original play area, and which drives our teams to face up the challenge of bespoke projects. This is what we want to demonstrate and illustrate in our new brochure: « Special projects, From dream to reality ». For us,...
Article published on 20 July 2016
Robin Hood takes on Sherwood castle at the Posthoorn campsite in Holland. The 22nd of April was the official opening of a new play area in the Posthoorn campsite. Several classes from the local primary school were invited along to try out this new play area, designed by Proludic and themed around the...
Article published on 18 July 2016
The new Proludic play equipment, Sunny Fort, was opened on the 28th of June in the Sunêlia – Interlude campsite, located in Bois-Plage-en-Ré in France. This totally new and bespoke multi-play unit (18m long and 5,20m wide) pays tribute to the fort Boyard located just in front. This imposing structure is seen by all campers...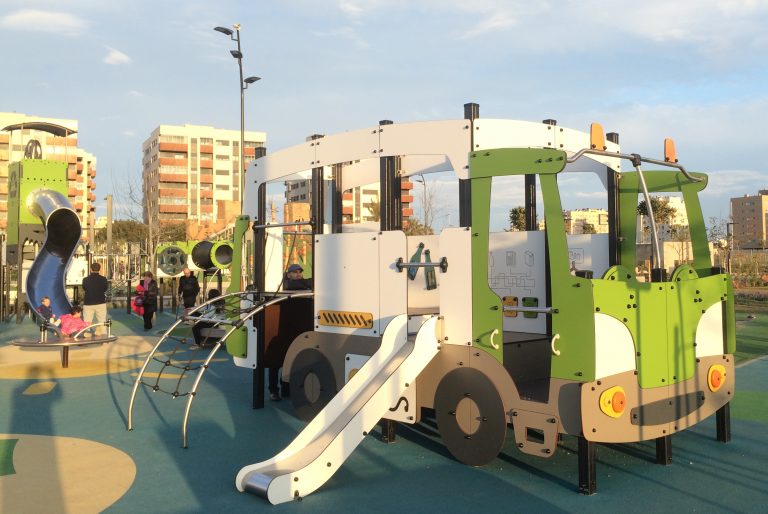 Article published on 26 April 2016
How can we raise the awareness of children concerning sustainable development and respect for the environment? Proludic, together with our Spanish partner HPC, have addressed this issue by creating an entire themed playground on the different stages of the recycling process. The entire waste processing action is explained to children in a fun way, using...