Article published on 16 September 2020
Proludic Diabolo Baby – an innovative range of play equipment specifically designed for very young children – has won a Good Design Award in Australia's International Good Design Awards.
Proludic Diabolo Baby received the prestigious Good Design Award Winner Accolade in the Product Design Sport and Lifestyle category in recognition for outstanding design and innovation.
The annual Good Design Awards is Australia's oldest and most prestigious international Awards for design and innovation with a proud history dating back to 1958. The Awards celebrate the best new products and services on the Australian market, excellence in architectural design, engineering, fashion, digital and communication design, design strategy, social impact design and young designers.
More than 55 Good Design Awards Jurors evaluated each entry according to a strict set of design criteria which covers 'good design', 'design innovation' and 'design impact'. Projects recognised with a Good Design Award must demonstrate excellence in good design and convince the Jury they are worthy of recognition at this level.
The Proludic Diabolo Baby's innovative range of play equipment is specifically designed for very young children – an age where play is absolutely fundamental to a child's wellbeing and development. The play structures facilitate and nurture early learning, guiding young children through a sequence of activities which stimulate their motor skills, inspire their imagination, and encourage the development of their social interactions with other people.
A well-designed and considered product system: There's good use of simple soft forms for use by young hands and feet; and the colours and contours are playful and appropriate. Solidly built play equipment, that specifically stimulates learning and development, that can grow with the age of the child from 0.5-12 years old. Rugged construction, with an appealing natural colour palette and a wide variety of accessories and attachments.

The Good Design Awards Jury
Receiving a Good Design Award is a significant achievement given the very high caliber and record number of entries received in 2020.

Good Design Australia Chief Executive, Dr. Brandon Gien
The 2020 Good Design Awards attracted a record number of submissions with an astonishing 835 design projects evaluated in this year's international design awards.
To find out more about this new edition to the Diabolo range then please contact us here by clicking here.
Recent
Article published on 17 February 2022
The Proludic 2022 catalogue can be viewed on our website, and copies are also available on request.Leaf through its 300 pages and take advantage of Proludic's advice and expertise in playgrounds and sports areas, and check out more than 500 products covering our Playgrounds, Sport & Fitness and Outdoor Furniture ranges. Important new products for...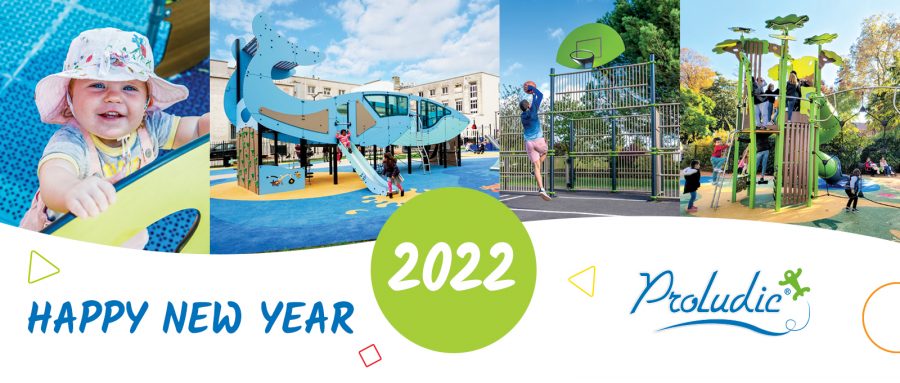 Article published on 17 January 2022
Best wishes 2022 ! The Proludic team wishes you a happy new year 2022, full of success, health and well-being. Thank you for your loyalty.