Article published on 11 March 2021
Proludic is excited to share with you our NEW 2021 products which showcase how you can make your play provision stand out from the crowd.
This year we have deliberately focused on inclusive play equipment as we are strong advocates of play area design which encourages children of all abilities to play together.
We are delighted to bring to market 42 unique products which are all captured within a new mini brochure.
One of the exciting things about Proludic is our commitment to innovation and launching exciting new products. To be 'pioneers in play' and to keep driving the standards within our industry forward EVERY year in terms of creativity, service and quality. I do have to say that for 2021, our product design team has excelled themselves, giving us 42 high-quality new products to get excited about and to bring to your next project…

Rob Baker, Proludic MD
What is also great news for our customers, is that 15 of the new products launched are specially priced at a discount of 20% for the remainder of the year*. This represents a significant offer for any 2021 builds!
The inclusive seesaw (J987) is something very different in the marketplace, a true design innovation. It enables 2 children using wheelchairs to experience the joy of rocking while sharing the experience with four other children who stand on the central platform. The all-terrain jeep vehicle (J952) is another example of equipment that allows a wheelchair user and up to 7 other children the opportunity to let their imaginations take them on a bouncy adventure. Additionally, our new inclusive Diabolo multiplay unit (J38201) offers 29 inclusive play activities and a ramp allowing access to a raised platform area.
Our design department has also strengthened our popular Origin' range with springers and roundabout (J49142) inclusions. By popular demand, we are also introducing many more pieces of traditional play equipment such as rope play structures and more creative swing choices. We are confident that the new Proludic pendulum swing (J444) will be a welcome addition to any play space.
Our popular Kanopé range has received particular attention this year as we extend the product portfolio once again! First introduced in 2017 from nature's inspiration it has gone through many transformations including an 8m tall tower being added in 2018! Now, its elegant design has been applied to the Ka'Yop tree, the latest addition to the imaginary forest.
Inspired by an indigenous species of tree, Ka'Yop is a leafy enchanted tree that delights children and teenagers with its wealth of exciting play activities. These multiplay units offer endless opportunities to explore the lower levels around the trunk, but also climb up to the sizeable multi-platformed levels at the heart of the tree's magnificence. This is currently available in four structures of differing size with the largest being able to accommodate 37 children; Essential, Inclusive, Dynamic and Maxi.
If you have a play project that you would like to discuss or receive further details about these products and the offer, then please contact us on 0115 982 3980 or email us at info@proludic.co.uk.
*Discounted prices amounting to 20% off the UK selling prices on selected products noted above apply throughout 2021 and will be honoured on invoiced work within this time period. Delivery 6 – 8 weeks from point of order. 9% delivery charge on equipment price will be applied. Prices do not include VAT. Proludic's Terms & Conditions apply which can be requested or viewed on our website www.proludic.co.uk.
Recent

Article published on 13 October 2023
Proludic has been successfully submitting its creations to the competition since 2015. And the company has maintained this tradition this year, having been awarded the prestigious Good Design Award in the "Design and Innovation" category for its ACTI'FUN concept. The Good Design Award is one of the oldest and most prestigious design awards programmes in...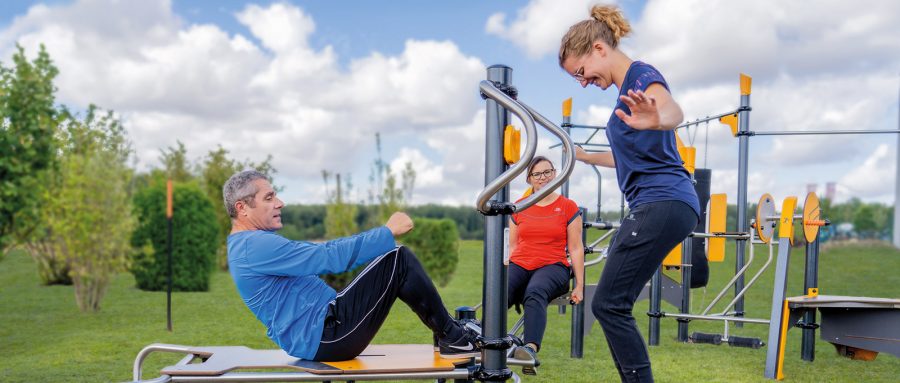 Article published on 5 July 2023
Our new Sports catalogue can be viewed on our website, and copies are also available on request. Browse through its 100 pages and discover the recreational sports concept behind the ACTI'FUN range and Proludic's countless sports & fitness innovations developed alongside sports and play equipment experts. Designed for mixed-gender, multi-generational and inclusive use, the six...