Balancing involves learning to manage space in activities at height, hanging, or on narrow surfaces.
This is not an easy exercise for young children. It requires a lot of concentration as well as coordination of legs, arms and most importantly, the head.
Thinking is an important factor in this exercise as children need to work out strategies to help them move on small or unstable surfaces.
Repetition of these movements promotes the development of motor skills.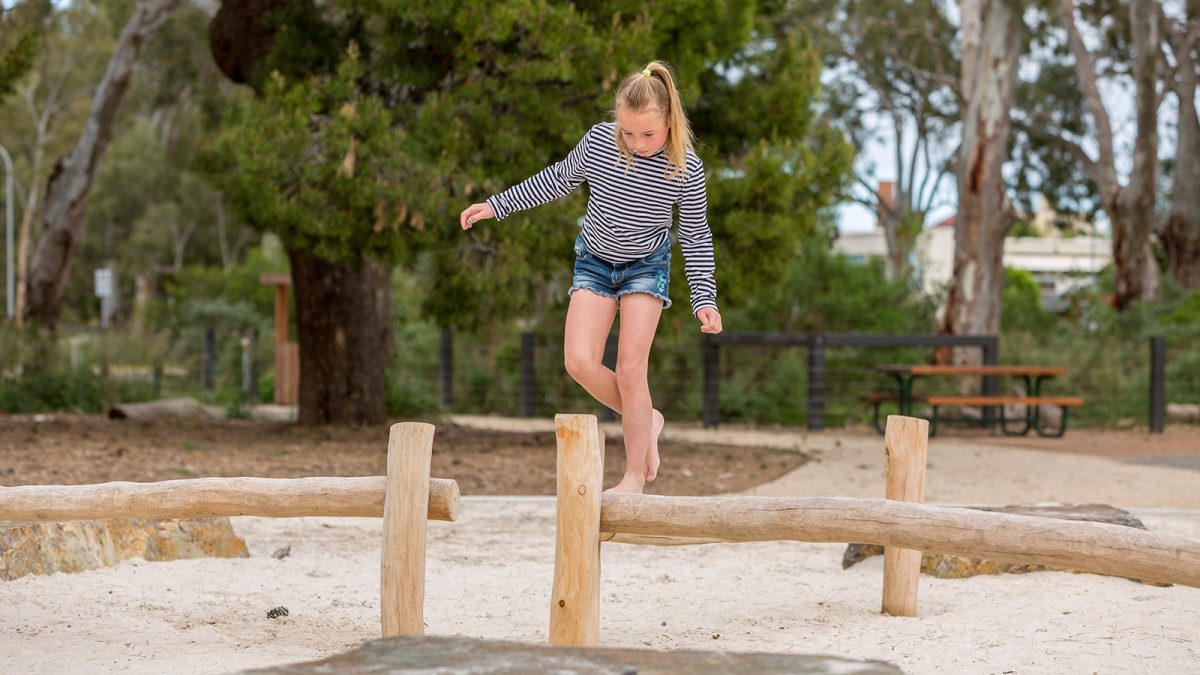 Many different types of outdoor play accessories help children learn how to balance: climbing walls, pyramids, beams, mobile gangways, nets and even trampolines.