What type of anchor should be used?
Our products are available with 2 different types of anchor, chosen based on the type of surface on which they are to be installed. When placing your order, make sure to choose the right product and the right anchors.
Anchor for a loose-fill surface (type A)
Type A anchors are anchors suited to a natural loose-fill surface (gravel, sand, grass, wood chips, etc.).
Anchor for a concrete slab (type B)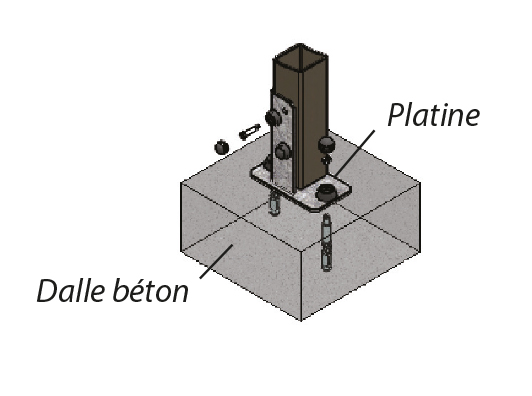 Type B anchors are anchors suited to fixing on a concrete slab that is already in place or is to be laid before the equipment is installed.
The type B anchor kit consists of covers, plates, screws, bolts, caps and nut covers.