Town: Amboise (Centre Val de Loire – France)
Location: Clos Lucé – Parc Léonard De Vinci
Year: 2020
Located in the heart of the Loire Valley in the royal town of Amboise near Tours, the Clos Lucé is the last residence of the Italian master Leonardo da Vinci. It is now a place of discovery, designed to give visitors greater insights into the world and inventions of Leonardo da Vinci.
To emphasise the educational and fun approach of the site for children, Proludic was selected to design a play area in the middle of the park.
The objective was to continue the story with a game, creating a play area exploring the theme of science and reflecting the giant models of Leonardo da Vinci's inventions and artistic creations installed throughout the park.
---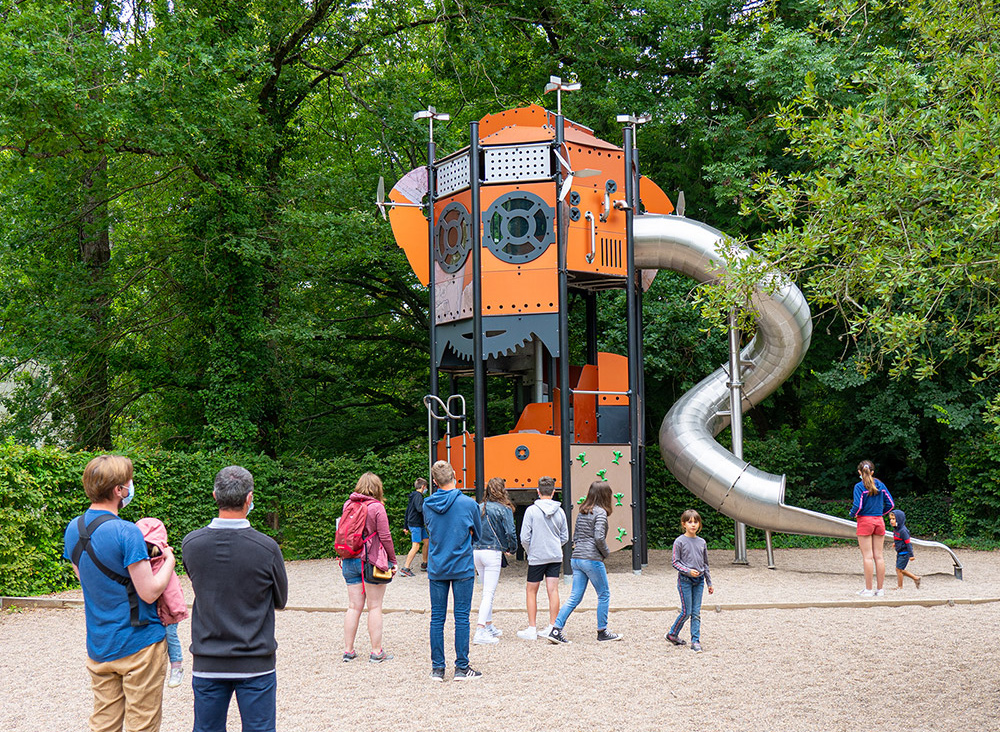 The tower of knowledge
An octagonal tower from the Metropolis range was installed to convey this concept. This future-retro themed range draws inspiration from a world of inventions, with a juxtaposition of ultra-modern architecture and old-fashioned machinery.
Peepholes, propellers, periscopes and gear wheels… these strong visual effects provide free rein for creative imagination. The tower transforms into a time machine which integrates perfectly in the environment of the Clos Lucé.
The futuristic atmosphere of Metropolis is underlined by the selection of materials and the colours in harmonies of copper and black.
Renamed the Tower of Knowledge, the tower extends to a height of over 7 metres and, on various internal and external panels, features drawings by Leonardo da Vinci printed using the Grafic Games technique for personalised designs.
Intended for children from 3 to 12 years of age, this large tower incorporates both physical and interactive play activities:
An impressive tube slide allows children to discover the joys of sliding on a descent of over 4 metres
A climbing wall
A sliding pole
Play panels printed in keeping with the history and theme of the site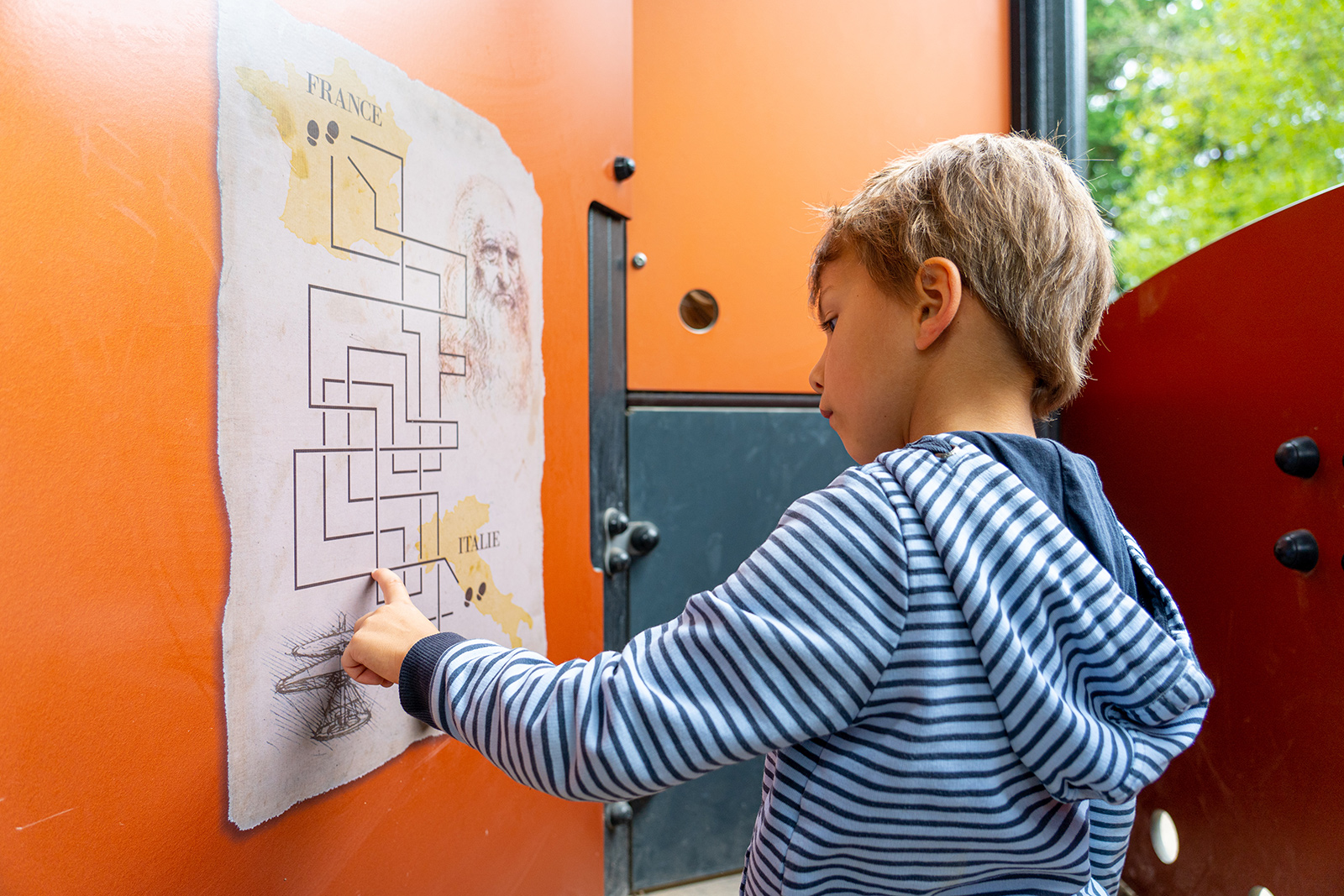 ---
The experience with Proludic is practical, fast and efficient. We had an idea, Proludic was there and capable of responding easily and quickly. It was a real opportunity for us to work with Proludic on a project like this.

Paul Riffault – Education Manager
Since its installation, the fun and educational Clos Lucé play area has become a space of interaction and shared experiences for the many families who stroll through the park.
---