Article published on 26 April 2016
How can we raise the awareness of children concerning sustainable development and respect for the environment?
Proludic, together with our Spanish partner HPC, have addressed this issue by creating an entire themed playground on the different stages of the recycling process.
The entire waste processing action is explained to children in a fun way, using specific play equipment adapted to each age range.
The playground is divided into three areas:
For the youngest children, three multi-play units in the shape and colours of waste sorting containers are alongside springers representing everyday waste: an apple, a battery, a bottle of water and a soda can.
Children play in this environment by climbing on walls, nets, masts, and going down slides.
As second area illustrates waste collection by using an equipment symbolising the trash truck. Children can exercise by climbing, sliding, balancing, but also play manipulation, observation and thinking games. Educational play panels associated to the recycling theme are dispatched throughout the equipment; they are accessible from the outside as well as from the inside of the structure. An access ramp and a large space inside enable children in wheelchairs to play with every other children, regardless of the different abilities of each child.
In the third area, children will find a big tower representing the waste processing plant, beside a sandbox designed in several workshops to remind children of the recycling sorting process.
The tower is a big multi-play structure, with a peak higher than 4 metres. It can be accessed only by using elements which required balance skills, height management and good movement coordination. To go back down, children can venture on the tube slide which starts off at 3 metres high, or by sliding down the fireman pole.
The Sand Factory offers sand extraction, transport and transformation workshops, enabling the older children to link these activities to the various waste selection stages carried out in a waste processing plant.
In addition to the play equipment, the playground includes educational panels, such as braille, which give information on recycling and how important it is for preservation of the environment.
Regarding the flooring, except for the Sand Factory, the play equipment is installed on themed wet pour, and graphic elements represent the international recycling symbols: the Tidy man, the Möbius strip, a tree leaf, a sun…
This playground was launched in November 2014.
It was installed in the vast Family Park located in Almería (Andalusia), alongside three other play areas. The park is spread out on an area equivalent to 15 football pitches!
The city was awarded the El Columpio de Oro ("Golden swing") prize in March 2016, which rewards the best play areas created or renovated in Spain during the last 5 years. The selection criteria where the layout, accessibility, security, innovation and sustainable management of the playground.
Almería was in competition with 30 other cities. The park is awarded the first prize, more specifically for its recycling playground.
Proludic and HPC contributed to this successful park by demonstrating strong creative abilities in the global layout design of the recycling area: specific products, layout according to various age ranges, accessibility for children with special needs in order to create an inclusive playground, themed play equipment, flooring and information panels surrounding the entire playground.
Recent
Article published on 17 February 2022
The Proludic 2022 catalogue can be viewed on our website, and copies are also available on request.Leaf through its 300 pages and take advantage of Proludic's advice and expertise in playgrounds and sports areas, and check out more than 500 products covering our Playgrounds, Sport & Fitness and Outdoor Furniture ranges. Important new products for...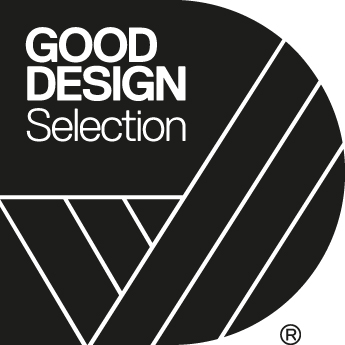 Article published on 24 June 2015
Proludic's unique Grafic Games range has achieved Good Design ® Selection for 2015 in Australia's oldest and most prestigious awards program for design and innovation. The Good Design Awards program is managed by Good Design Australia and showcases superior examples of good design across a broad range of industries and design disciplines. The program proudly...